The Global Environment Program works to protect the rights of the Earth and of all people to that Earth. Natural resources are not just for a few, nor are they unlimited in supply.  Our focus is on the issues surrounding Climate Change, Water, Agriculture, and Fossil Fuels/Clean Energy.
Climate Change is arguably the biggest issue facing this generation.  With intense weather patterns, decreased water availability, and a warming globe, climate change has the potential to be life threatening.  Countries like the United States are not doing enough (who feel the affects of climate change much more than we do here in the US).  But doing something about climate change doesn't have to be on the policy level — it can start with you.
One of the biggest things we can do to stop our impact on climate change is to reduce our use of fossil fuels such as oil and coal.  There are plenty of viable alternatives that are ready to be marketed to the mainstream, but government subsidies to oil companies and government's unwillingness to go against their allies in Big Oil make it hard to make those alternatives available to everyone.  Saying no to Big Oil and Dirty Coal can mean a healthier and more sustainable future to us all.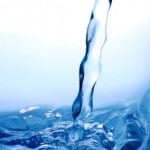 Water is essential for all life, yet by 2050, 50 nations will face water scarcity or water stress, and already 1.2 billion people to not have access to water.  The privatization of water is a big part of that – water systems are owned by private companies whose goal is to make profits not to provide good clean water for all people.  There is a finite supply of freshwater on this Earth and developed countries are using the water faster than the water cycle can replace and redistribute it. We need to change our patterns of consumption so ensure that there is enough clean water to go around.
We want to support sustainable agriculture around the world, starting with local agriculture.  Industry control by just a few companies in each sector is wrong, and patenting seeds disrupts the traditional methods of agriculture that have worked for centuries.  Support your local agriculture by buying local, and send the message that sustainable agriculture is the way forward.
We also work to show how interconnected environmental issues are with issues of development, peace and security, and health. Here are a few examples of how the environment is interlinked with many topics:
Find our more about the rescues and our work:
Climates
Water
Agriculture
What you can do
Organize an event on your campus. Bring in a speaker. Organize a debate. Stand up and demand change. Check out our event database for some great ideas to get you started.
Stop Gambling on Grain. Join  AIDemocracy in telling our leaders, both international and  domestic,  that we want speculators to Stop Gambling Green on Grain!
Show a movie discussing the issue. Check out our film library for a list of free films you can borrow from AIDemocracy. Films come with discussion guides and free shipping. It couldn't be any easier!
Request a mini-grant to make your film or event a success. We provide small grants to help pay for materials, food and speakers. [insert_email email="opportunities@aidemocracy.org" subject="information request…" display="Contact us"] to discuss.
Speak out to the network. Write a blog for our site. Post something on our Facebook group. Share photos or video with us on YouTube. Share your opinions with other concerned students like you. Here's how to submit materials.
Ask for advice and support. Not sure how to get started? Need to talk through ideas for your event? AIDemocracy staff and student leaders are here to help
And more…