Our generation is powerful: help us paint a picture of the amazing things we're doing to build a better world, through 1000 Visions for Global Change!
1000 Visions for Global Change is a storytelling campaign featuring inspiring snapshots of global youth taking action in their schools, communities and around the globe.
The project grew out of an experience at Clinton Global Initiative University, when a group of us realized how valuable and inspiring it would be to profile the amazing work youth are doing around global issues.
SHARE YOUR VISION at bit.ly/1000visions.
Submitting a vision is quick and easy, and shouldn't take more than 5 minutes (we know you're busy!). It's that easy to share your story and inspire others!
Please find some FAQ below, contact us at any time with questions: 1000visions@aidemocracy.org.
Frequently Asked Questions:
Q: Can anyone participate?
A: Yes! If you identify as a young person, and you're doing something to build a more just, sustainable and peaceful world, then we want to hear from you! The site currently features everyone from high school students to young professionals.
Q: What if I'm working on a project in my community. Does that count?
A: Yes it does. We believe the global is local. So if you're working at a food bank, for example, you're addressing hunger. Which is absolutely a global challenge.
Q: I'm not sure what I'm doing is that impressive. Should I participate?
A: EVERYONE makes a difference. We believe that even following the news, talking about issues in your community, and/or studying about an issue, is a great contribution towards building a more just world. Please share your journey, at whatever point you're at! And remember: doing so can help YOU think about your path and where you want to go next!
Q: I'm not on Twitter / Instagram / Facebook / Tumblr… can I still participate?
A: Sure! We try to give you a shout-out through as many platforms as possible, but you definitely don't have to be on all of those sites. Please just share the ones you use when you submit your vision.
Q: What happens after I submit a vision?
A: In addition to inspiring the many visitors who check out the visions, you'll gain access to a powerful youth network of vision-makers (like you), and be invited to special events and training opportunities.
Blog Posts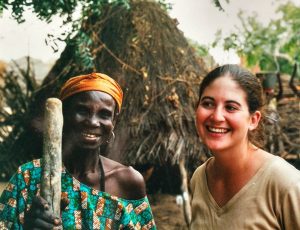 We're continuing to highlight our latest #BeGlobal opportunity, Peace Corps, through an interview with Karen Showalter. Karen was a Volunteer in Niger, West Africa. She shares her story below. My Peace Corps experience was overwhelming and empowering. I was posted in Niger, and worked as a Natural Resource Management Specialist ...
Read More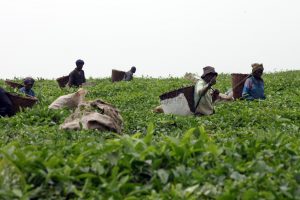 It is without a doubt that volunteers are right when they say Peace Corps is "the hardest job you'll ever love." I've served as an Agribusiness Peace Corps volunteer in Cameroun, Central Africa, in the eastern region of the country. I started my Peace Corps service right out of undergraduate ...
Read More