Quinn Williams, Volunteer Coordinator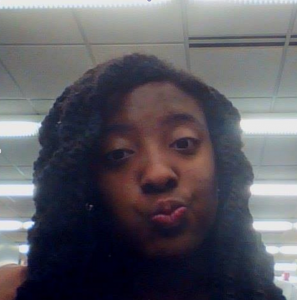 Quinn Williams is a graduate of LSU. She received her BA in International Studies and minored in political science. She hopes to continue her studies in graduate school and earn an MA in international politics or international political economy and a PhD in comparative politics or comparative political economy. She is most interested in democratic reform and regression in developing nations, particularly those in Latin America and SE Asia/Pacific Islands. Quinn hopes to one day work in political research and analysis and is very excited to be joining the AID community again this semester.
Communications Team
Anna  Aristarkhova, Coordinator
Anna is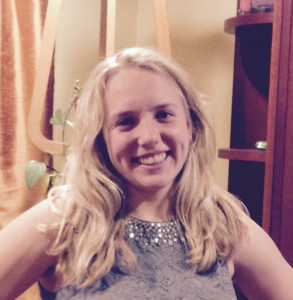 currently a senior in high school in Massachusetts. Her world completely changed when she became a Global Scholar in 2014 and she has not looked back. After
working on the 1000 Visions campaign for almost a year, Anna has been inspired new global perspectives and will continue to look for more. She plans on majoring in Global Affairs or International Relations in college and attending conferences to represent 1000 Visions in the coming year. She believes that everyone has a duty to make a change in this world, be it big or small. But first they have to change themselves before they can hope to change the world.
Essence Flemming, Intern 
Essence is a rec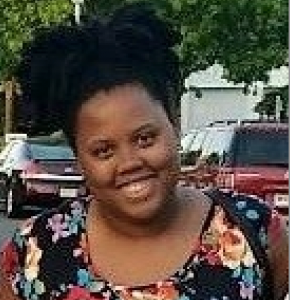 ent college graduate with a Bachelor of Arts in Women & Gender Studies. She is currently working on multiple projects, some of which involve writing and computer programming. She is very concerned with social and political issues and hopes to be an influential social activist in the future. Her goal is to eventually study educational practices worldwide and hopefully extract methods that can be used to uplift her community from the information she gains. In the meantime, she intends to become a travel blogger and share her experiences as a black woman of color abroad.
Mona Chen, Intern

Mona is a high school senior in New York. She is a Global Scholar alum from Summer 2015 and this is her second semester as an intern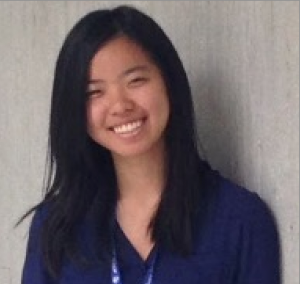 for AMP Global Youth's Communications Team. Some of her main interests include business, writing, and foreign language. This is her sixth year studying Spanish and she has recently started learning Russian as well. As a member of one of her school's largest community service clubs, she volunteers throughout the city at fundraising events, soup kitchens, festivals, and more.
Manjot Singh, Intern
Manjot Singh is a senior at Brookline High School, MA. She is passionate about human rights and has worked with organizations such as Amnesty International, the Asian Task Force Against Domestic Violence, and the Brookline Literacy Partnership. Manjot enjoys tutoring students and promoting literacy in areas without enough access to necessary resources. She has volunteered at various hospitals in the Greater Boston area to bring a smile to those enduring difficult times. She hopes to major in Political Science and minor in Middle East/Islamic Studies as a future college student. This year as a communications team intern, Manjot hopes to gain more leadership experience and knowledge on ways she can solve global issues.
Kait Johnson, Intern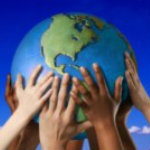 Kait Johnson received a BA in Journalism from the University of Oklahoma, focusing on professional writing. She wants to attend graduate school and receive a masters in International Communications or International Relations. Kait is passionate about traveling, writing and hearing other people's stories. She also loves to read. With this internship, Kait wants to advocate for education and gender equality. She is excited about meeting others who are interested in changing the world.
Julie Wang, Volunteer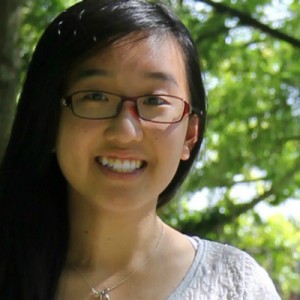 Julie Wang is a sophomore in high school in Ellicott City, Maryland. Ever since joining the Model United Nations team in ninth grade, she has loved learning about international affairs and human rights issues. This year, Julie is the youngest board member on the school's Model United Nations club, the Co-President of her school's Girl Up club, and an active member of the Future Business Leaders of America organization.
After Julie's freshman year, she realized that she was able to learn a lot by simulating the United Nations in committee sessions, but she wanted to do something herself to make concrete change in the global community. As a passionate feminist and advocate for gender equality around the world, she founded the Girl Up club at her school the next year. Working with Girl Up and the United Nations Foundation has led her to many other experiences, such as volunteering as a grassroots lobbyist for the ONE Campaign. In addition to global citizenship, she is interested in the arts and humanities, politics, indie rock bands, Netflix, and sloths. Julie hopes to dedicate her life to making greater positive change in the global community. In the near future, she hopes to continue her involvement with the United Nations in college and possibly attend law school. Julie truly believes in the words of President Obama at the 2016 State of the Union address: "Leadership means… rallying the world behind causes that are right." Nothing excites her more than philanthropy, service, and joining the Communications team this spring!
Mohammed Taoufik, Volunteer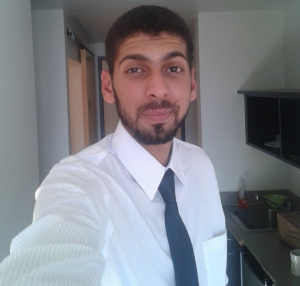 This is Mohammed Taoufik, a young activist from Casablanca city,Morocco. He is a senior student at Hassan II university (American Culture Studies major).
He has been working with AIDemocracy for 3 years,as a volunteer at 1000 Visions of Global Change,He also have participated in MEPI Students Leaders program in US at Portland State University and he is now a MEPI alumni 2015, during that program Mohammed had an internship with the Mercy Corps about Social projects and in March he gonna represent his project (Engaging Youth in Civil Society ) at the alumni conference in Turkey.
His passion is to make a good impact in his society and bring the change, fight extremes,gender- discrimination and racism, spread peace not hate speech,be a global leader to inspire others,he believe in justice,equality and human rights.
---
Global Issues Team
Tahil Sharma, Coordinator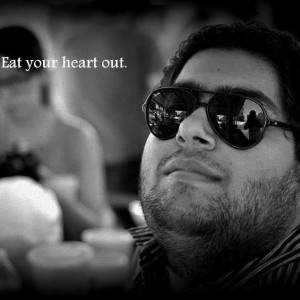 Tahil Sharma is a graduate from the University of La Verne, majoring in Spanish and minoring in International Studies. He currently serves as a Youth Representative for the Parliament of the World's Religions to the United Nations as works as the Event Co-Lead and Fund the Mission Lead for the Claremont and La Verne Relay for Life, sponsored by the American Cancer Society. As an active interfaith activist, he has done extensive work with the Parliament, Interfaith Youth Core and was also named a member of the Future50, a collaborative by the Interreligious Council of Southern California and USC's Center for Religion and Civic Culture that recognizes interfaith members within Southern California who will impact the landscape of religious diversity and service for the next half century. Born in Los Angeles to an inter-religious Hindu and Sikh family, he traveled immensely between India and the United States, but calls the city of Claremont his home. He has contributed blogs and articles to IFYC.org, The Interfaith Observer, LinkedIn and the CPWR Blog. He enjoys learning about the diversity the world has to offer and how he can serve it, enough to make him the Newman Civic Fellow for fight against prejudice and discrimination while fighting for food security in his local community. Tahil is fluent in Spanish, Hindi-Urdu, and Punjabi, and is learning Japanese, Korean, and Arabic.
Maria Peroni, Intern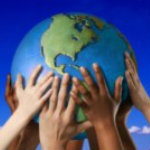 Maria Peroni is a Long Island native and a senior at Boston College in Chestnut Hill, MA. She is studying English with a minor in Women's and Gender Studies. Within this course of study, she is especially interested in examining the role of language and narrative in effecting positive social change. At Boston College, she has promoted her passion for social justice and civic engagement through BC Amnesty International and Generation Citizen. As an intern with AMP Global Youth's Global Issues Team this semester, she hopes to share her interest in youth civic engagement and help to create important conversations with other youth activists.
Charlotte Rheingold, Intern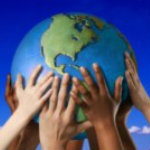 Charlotte recently graduated from the University of Oregon with a degree in Comparative Literature as well as minors in French and Economics.  She is currently living in the south of France where she works as an English language teacher for high school students.  Charlotte is very interested in cultural exchanges, foreign languages, literature, translation, and the role language plays in our daily lives.
Nistah Thomas, Volunteer
Nishtah is a seni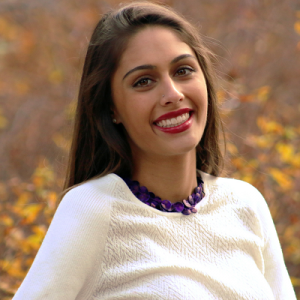 or in High School in Oregon. At school she is involved in soccer, environmental club, as well as an International Baccalaureate Diploma candidate. In her free time she enjoys blogging, hiking with her friends in the beautiful Oregon landscape, discovering new bands and music, and reading novels. Throughout her life she has lived in four very different parts of the United States, including the territory of Saipan in the Northern Mariana Islands, and has been able to travel to many countries in Asia and Europe. She plans on attending university on the east coast and is excited to see what opportunities this year brings. Nishtah is also passionate about human rights work, environmental sciences, and international diplomacy. Her travel experiences and mixed ethnicity of South Asian Indian and white American have both fueled and inspired these passions leading her to take interest in the AMP Global Youth. As an intern for the global issues team this semester, she hopes to be able to understand different perspectives from this experience and gain greater knowledge about global issues with ways to help solve them. Her unique experiences have led to inquisitive perceptions and opinions on many of today's issues that she is often eager to share with others in order to start in depth discussions. This year she plans to take more initiative and step outside of her comfort zone as often as provided. She hopes for a future where the public is able stay informed and passionate about current events on all fronts. A future where prejudice and ignorance are easily called out and less applauded.
Jin Sing Sia, Volunteer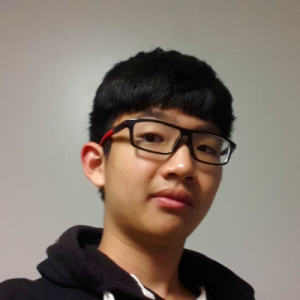 Jin is a Malaysian high school senior studying in Canada. His interest in politics and international relations was sparked by the Malaysian anti-corruption protests of 2012. He closely follows events pertaining to the Middle East and extremism such as the Syrian Civil War, and enjoys breaking down complex concepts. His first contact with AMP Global Youth was through the Global Scholar program in 2015, which he enjoyed immensely.  This will be his second semester with the organisation.
---
Training Team
Kelsey Bolinger, Intern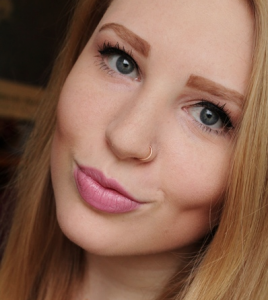 Kelsey is a senior at the University of Washington Bothell working to complete a double major in Society, Ethics and Human Behavior & Media and Communication Studies. Her study abroad experience at the University of Bergen in Norway fueled a passion for international education and affairs. This experience led her to become a Study Abroad Advisor, as well as an intern at the World Affairs Council in Seattle. She hopes to find a career that involves the incorporation of underrepresented youth into study abroad and expanding global knowledge to those communities. She feels the most passionate about the disconnection between global citizenship and excluded groups of youth and plans on filling this gap through working on ways to provide study abroad programs to those groups. It is imperative to provide global experiences to youth to not only make a more well informed world, but to support students who may not have opportunities at home to get involved and have pride over the accomplishment of traveling without parents. She has been working on any project she can and attending conferences to give her experience on this task. For example, currently she is working on her undergraduate research project, which questions the link between representation of race and gender in the media to internalized identity and has gained financial support through the Mary Gates Research Scholarship to continue this endeavor.
Jeny Kwon, Intern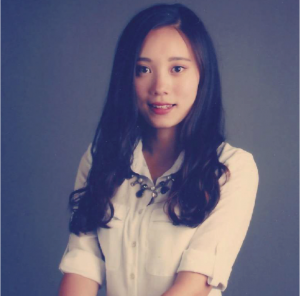 Jeny, a high school senior, grew up in Argentina, but she currently lives near Atlanta, GA. Living in different countries, fostered her love for languages and cultures. She can speak Korean, Spanish, and English, and hopes to learn other languages, such as French. Outside of school, she likes to play the piano and gayageum (a traditional Korean instrument), and she also volunteers with a peer tutoring program. Because of her interest in global issues and women's rights, she decided to participate in Global Scholars during the Summer of 2015 and is excited to be part of the Social Change team this spring. In college, she wants to major in International Relations or Anthropology to pursue her passions and become a better global citizen. She hopes to work with non-profits during college and volunteer with the Peace Corps after she graduates. She believes that awareness and advocacy are crucial for social change, so her goal is to advocate for universal access to education and equal rights in order to provide people with a stronger voice.
Hope Georgantis, Intern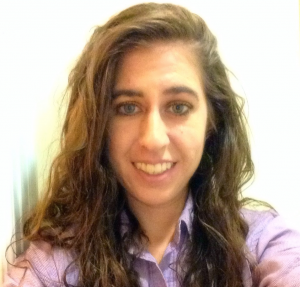 Hope is a current graduate student of Norwich University, pursuing a Master's degree in Diplomacy and International Conflict Management. She is a recent undergraduate student of American University in Washington, DC where she majored in International Relations. Hope is very passionate about international development and education, international security, human rights and immigration, US-Kurdish relations and the MENA region. Before joining AIDemocracy, she interned for several organizations focused on international development and education. Currently, she is a teacher of ESL (English as a Second Language), which she thoroughly enjoys. In addition to these things, in her free time she enjoys learning languages, traveling and food!
Cathy Sun, Intern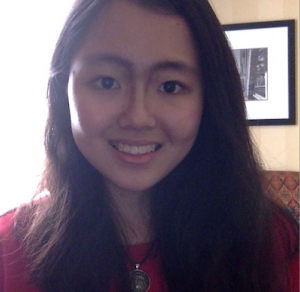 Cathy is a self-proclaimed writing aficionado and a firm believer in political activism. Besides good books, she is passionate about the causes of social justice and combating ignorance. In addition to interning for AMP Global Youth, she loves speaking about public policy and advocating reform through the YMCA Youth & Government program. Cathy participates actively in Model United Nations and Junior State of America, hoping to get her ideas on national and transnational issues across on greater platforms. If she were bread, she would most definitely be sourdough. Sour and sometimes antisocial, but absolutely enlightening and delicious.
Zachary Sainoz, Volunteer
Zach Saionz is a sophomore at Saint Joseph's University in Philadelphia.  He is majoring in Food Marketing and Leadership, Ethics, & Organizational Sustainability. Passionate about leading guiding others, Zach believes that nobody should be left behind and that there is opportunity out there for everyone; We just must find it TOGETHER.  This semester he hopes to gain more knowledge about global issues to be more connected to different ty societies.  An avid Philadelphia sports fan, you very well may run into him in the Philadelphia area rooting on the local teams!
Madelynn Bowers, Volunteer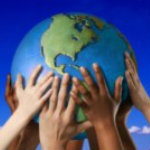 Madelynn is currently a junior at Bend Senior High School in Bend, Oregon. There, she writes for a local magazine and is in pursuit of an International Baccalaureate Diploma. She finds her passion within social change movements, and hopes to devote her life to implementing change on a global scale. She feels especially concerned with the empowerment and liberation of women, peace-making, environmental conservation, and the ensuring of undeniable, human rights. Madelynn also cares a lot about women's reproductive rights, working to end discrimination, and universal education opportunities. She believes that education, the recognition of intersectionality, interfaith dialogue, and genuine connections with individuals are all key in reaching these goals. Madelynn thinks that social change is necessary in the creation of a more nonviolent, sustainable, and thoughtful world, and that youth play a large role in the establishment of this new community. While working with AMP Global Youth, Madelynn aims to develop the leadership skills necessary to formulate plans surrounding these issues, and put these plans to action.