The Youth Advisory Board (YAB) oversees our network strategy. All former leaders, interns and/or volunteers, the YAB takes the lead for building our community, monitoring our impact, reinforcing our brand and cultivating relationships.
Kelly James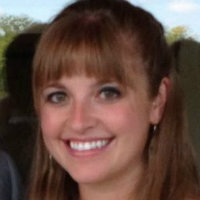 Kelly has been a member of the Advisory Board since 2012. She joined Americans for Informed Democracy in 2012 as an editor, from which she moved on to Coordinator for Hope Not Hate in 2013. Her favorite experience with Americans for Informed Democracy was the retreat weekend spent with the Hope Not Hate group in Washington, DC. She loved the enthusiasm and energy of everyone involved, and the momentum it gave the program. It continues to fuel her excitement for Americans for Informed Democracy and the launch of AMP. Kelly is a law student at Rutgers University in Newark, where she is pursuing her passion for immigrant rights and advocacy. Her background is in government and public service.
Charlie Harris

Charlie is currently pursuing a Masters of Public Affairs with a concentration in nonprofit management from Indiana University's School of Public and Environmental Affairs (SPEA). Charlie currently serves as the SPEA Service Corps Fellow at Serve IT, a nonprofit clinic that helps meet the technology needs of nonprofit organizations in the Bloomington, IN community. Before going back to school he spent 3 years as Field Operations Manager at The ONE Campaign, an international grassroots advocacy organization that works to end extreme poverty and preventable disease. There he worked to engage grassroots volunteers around the United States to mobilize them to take action, and helped implement new digital tools for effectively advocating, including an SMS advocacy platform and a new grassroots action tracking database.
In 2007 he and some friends at Western Kentucky University founded a chapter of what was then called Americans for Informed Democracy (Now AMP Global Youth) where they worked on issues of global justice, including extreme poverty, fair trade, and climate change, and more broadly around civic engagement in the local community. Getting to make lifelong friends while getting hands dirty in organizing practice has been the highlight of his work with AMP Global Youth, and is what led him to pursue this work as a career.
Tahil Sharma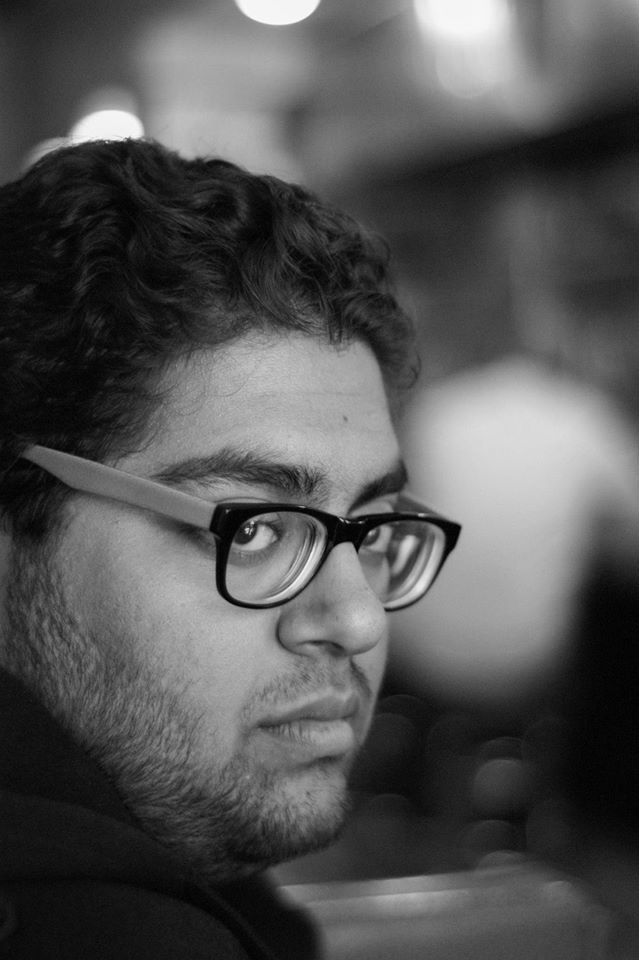 Tahil Sharma is a nationally recognized leader promoting religious/secular pluralism and social justice. He works as the Hope Not Hate Campaign and Culturama Coordinator for AMP Global Youth, a project of Americans for Informed Democracy. He currently serves as a UN DPI-NGO Youth Representative for the Parliament of the World's Religions and the Interfaith Liaison for Sadhana: the Coalition for Progressive Hindus. Tahil also serves as a Religious Director from the Office of Religious Life at the University of Southern California and is a Germanacos Fellow with the Interfaith Youth Core, working on local initiatives to promote inter-religious dialogue and collaboration
Our Academic Advisors provide important insight into our programming and curriculum.
Michael Beevers, Advisor
Dr. Beevers is an Assistant Professor of Environmental Studies at Dickinson College. His interests include environmental policy, global environmental politics, environmental security, development, globalization, peacebuilding and African Politics. His current research examines environmental and natural resource governance in war-torn societies – with a particular focus on forests, diamonds and minerals in Liberia and Sierra Leone. He has worked as a research associate at Princeton University and as a consultant for the United Nations Environment Programme and World Resources Institute. He was also a Peace Corps volunteer in Niger.
James V. Riker, Advisor
Dr. Riker is Director of the Beyond the Classroom Program at the University of Maryland, College Park, an interdisciplinary living and learning program that prepares advanced undergraduate students for leadership in the nonprofit and civil society sector. This integrated academic and experiential program enables students to gain the educational and professional leadership skills to understand and to contribute constructively to civic engagement and social change in a global context.
Dr. Riker brings a wide array of professional experience from academia, local government, and the nonprofit and civil society sector on civic engagement, democratic governance, food security, sustainable development and leadership issues at the local, national and global levels. Dr. Riker has led multi-stakeholder consultation processes involving civil society leaders, scholars, and policy-makers, and served as a consultant to the International Food Policy Research Institute (IFPRI), the Ford Foundation, New Rules for Global Finance Coalition, Citizens for Global Solutions, the Knight Foundation, the Asia Foundation, the Asian Pacific Development Centre (APDC, Malaysia) and the Asian NGO Coalition for Agrarian Reform and Rural Development (ANGOC, the Philippines). His career has included positions as Associate Director of Democracy Collaborative at the University of Maryland, Coordinator of the Nonprofit Leadership and Democracy Project at the Union Institute, Editor and Senior Researcher at Bread for the World Institute, Associate Director for the Global Studies Program at the University of Wisconsin-Madison, and co-founder and former Chair of the Global Development Section of The International Studies Association (ISA). He also was a Fulbright Research Scholar at Gadjah Mada University in Yogyakarta, Indonesia.
Dr. Riker previously served as the chair of the board of Citizens for Global Solutions Education Fund, a citizens-based organization that advances responsible U.S. leadership on global issues; he served as an international advisory board member for the International NGO Forum on Indonesian Development (INFID), the leading development and human rights network representing over 75 NGOs in Indonesia; was a board member for the Forum International de Montréal (FIM) or FIM: Forum for Democratic Global Governance, an international NGO think-tank based in Montréal, Quebec, Canada that seeks to empower civil society for democratically accountable global governance. He earned a B.A. degree from Pomona College in Environmental Policy, and M.A. and Ph.D. degrees in Government with an emphasis on Comparative Politics, International Relations, and International Agriculture and Rural Development from Cornell University.
Dr. Riker is the author of Promising Visions and Strategies to Advancing Global Democracy (2005, FIM), and co-editor of Restructuring World Politics: Transnational Social Movements, Networks, and Norms (2002, University of Minnesota Press), and Government-NGO Relations in Asia: Prospects and Challenges for People-Centered Development (1995, MacMillan and APDC). He is editor of The Nonprofit Leadership and Democracy Curriculum (2001, Union Institute), A Program to End Hunger: Hunger 2000, and The Changing Politics of Hunger: Hunger 1999 (2000, 1999, Bread for the World Institute).