The Global Scholar Advisory Board (GSAB) offers expertise on Global Scholar programming, outreach, and strategy. The board is made up of Global Scholar alumni, who have shown great leadership during their time with us as former Scholars and beyond.
2018 Advisory Board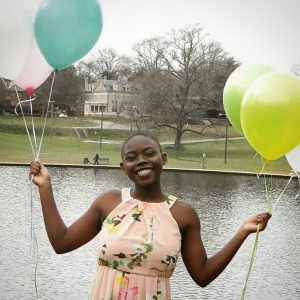 Tani Washington:
Tani Washington is an alumna of AMP Global Scholar 2018. She is currently a high school junior in Richmond, Virginia. She is heavily involved in speech and debate- an avenue she used to speak up for the issues that matter to me the most. Along with public policy, she is interested in going to college to study international human rights law. Tani speaks both English and French, and continues to learn other languages such as Spanish, Arabic, and Swahili. She has an immense passion for exploring different cultures, which is why she plans on taking a gap year after high school. She believe that nothing is more important than serving other people, and that is exactly what she hopes to do at AMP!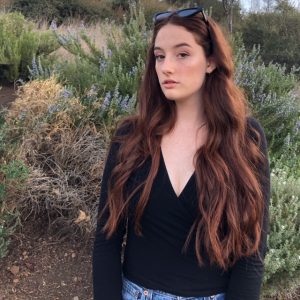 Shaine Spillman:
Hi I'm Shaine! I'm from Los Angeles, California and I'm in 12th grade. I'm interested in Political science and Women's Studies and have been running a Women's Rights Club at my school for almost 4 years now. I am a triplet with two sisters, and I'm obsessed with iced chai lattes.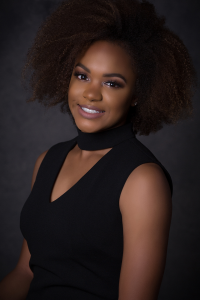 Makenna Turner:
Makenna is prospective Mechanical Engineering student from Boulder, Colorado who loves to bring both her passion for STEM and community engagement together. She is the proprietor of a charitable company which aims to provide children in undeserved communities with equitable access to opportunity.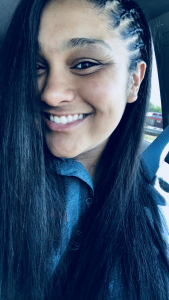 Radhika Mehta:
My name is Radhika Mehta. I am a senior at Greater Latrobe High School. I am very active in my school, participating in clubs, musicals, and our girl's lacrosse team. I am passionate about women's rights and hygiene but also men's education on women's health. It is a difficult world and having a father or significant other understand our monthly blessings is important. I have a plan to make remote places in the world more aware of women's circumstances and hopefully, I am successful in this goal.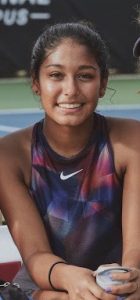 Priya Aravindhan:
Priya Aravindhan is a student in Philadelphia, PA. She plans to study international relations with particular focuses on global security and law and ethics in college. She is the founder and president of a non-profit, Tennis to a Future, which teaches tennis to underprivileged and special needs kids. She is also involved in local political campaigns, Model UN, and the Ethics Bowl. In her free time, Priya enjoys discussing and learning about current events, playing tennis competitively, painting, traveling, and volunteering in the poor areas of Philadelphia.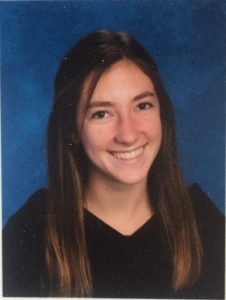 Willa Gibson:
Willa is a high school senior from Salt Lake City, Utah. She volunteers at the International Rescue Committee and is an intern at the Utah Democratic Party. In her free time she likes to read, run, hike, and listen to music. She hopes to run track and study political science in college.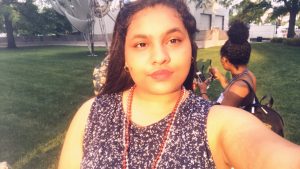 Morgan Adam:
My life took a 180 degrees in like 2 weeks when I decided to come to the US. I come from a tiny island, that most people never heard of, Mauritius. Coming to Washington DC and having the African, European and Indian background from my family has been so far very interesting to share my experience with my American friends. It is also very important to understand that being mixed can be very tough, specially when the High School you go to is mainly populated by Blacks, Whites and Hispanics. It is very easy, as a multiracial kid, to be involuntarily excluded from such groups. Consequently, my interests to advocate for people that really can't find a specific group to categorize themselves in, is crucial for me. I want people to focus more on beings more inclusive to mixed people and stop stereotypes towards them. I also want to go back to Mauritius one day and help introduce the importance of extracurricular activities and it's funding at school. I think it is very important to introduce more activities for more people to have an opportunity to centralize their different interests. I've amazed lots of people with my diversity and my fluency in French and English. My plan is to achieve this goal is to use my Global Scholar platform to make my voice heard. My Interests at school is the MUN, as all students who are interested in International Relations but I plan to major in Law as well. I also volunteer with my teachers, I am also in the Drumline and experience diversed clubs such as Comunidad de sueños, Human rights club and Butterfly club, where we teach kids some French.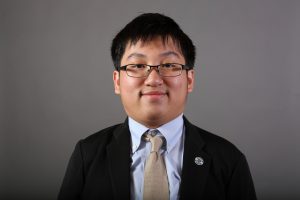 Shaun Kwan:
Shaun Kwan (Global Scholar alumnus 2018) is from Singapore and currently a senior at Holderness School in New Hampshire. He has a keen interest in international relations, politics, and national and global security issues. In school, Shaun is in charge of the school's chapel services, enjoys performing arts, outdoor activities and skiing, and writes for the school newspaper, The Picador. In addition, Shaun is promoting the theme of Self-Care in school, and works closely with the Director of Equity and Inclusion on the theme of Racial Equality. For his graduation project, Shaun explores the utility of village-located vocational training in Mombasa, Kenya, to enhance self-reliance and poverty alleviation. More of Shaun's profile is at
www.linkedin.com/in/shaunkwan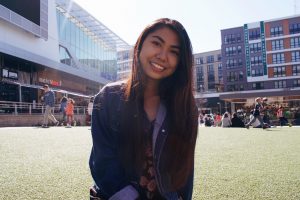 Kariann Tan:
Hello! I am Kariann. I was a part of the Global Scholars program back in July 2018 and through this memorable period, I was able to reinforce my passion for leadership and international relations as well as meeting other cohorts who were just as passionate as me. In my free time, I run a digital/print magazine as an editor-in-chief and also volunteer for a non-profit organization in DC. I am very excited to be a part of the team!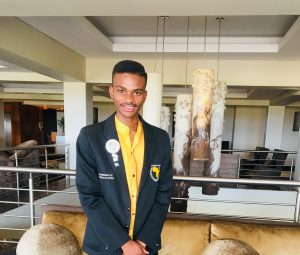 Gomolemo More:
Gomolemo More (Bogopane) was born in Phokeng (The Royal Bafokeng Nation) in the North west (South Africa). This Rustenburg-born young leader is the epitome of black excellent. He is a global leader and international speaker who is passionate about International Relations and is interested in how South African-African and its society position themselves in the global market. Apart from attending conferences and giving talks both locally and internationally, Gomolemo is an entrepreneur and media personality. He offers motivational talks, life couching and sculpting young leaders. His talks are centered around what young people are more likely in need to hear and listen to, that which will really assist young people to succeed in their academics and also succeed in business improve their relationships, develop a positive attitude, achieve financial prosperity and live a productive life, in other words holistic development.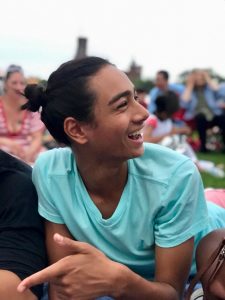 Bodhi Ling Patel
:
Breathe in. Breath out. You are a powerful creator! Hey, I'm Bodhi & I love my life. Between sports, school, an amazing
social life, interesting extracurriculars & Bodhi's Light, I am thriving. I love connecting with people & sharing stories! Being a Junior at Wakefield High School in Arlington, VA is really FUN! I really want to go skydiving & backpack the world! Anyone wanna join me on an adventure? Just let me know 🙂 Also, checkout my website:
bodhislight.com
for inspirational guidance & body, mind & spirit training!
2017 Advisory Board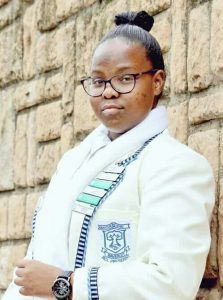 Tshegofatso "Ms President" Modiga is an 18 year old emerging global leader from South Africa and Founder-CEO of a Female Empowerment and Youth Development Non-Profit Organisation 'Quest For the Conquerors'. She is Global Scholar Alumni (2017), LeadSA Youth Hero (2016) and Nominee for the Young Dignitary category by the Gauteng Provincial Legislation. She is a motivational keynote speaker and panelist at national events as well as a full-time feminist in her day to day.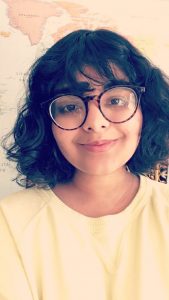 Sofia

Anjum
is an alumna of AMP Global Scholar 2017. She has been actively involved in the AMP Global Youth network since October 2017 and she's currently a senior in the metro Atlanta area.
In terms of international systems and development, Sofia is most intrigued by the mechanisms that govern violent conflict and post-conflict rebuilding. Someday, she hopes to advocate in the Middle East for children, the indigent, and refugees. Eventually, she should like to work in international policymaking institutions, but only after gaining an intimate understanding of those whom conflict most affects. She adores, adores, adores languages, so has been pursuing Russian, Arabic, Persian, Punjabi, and Latin over the years. In her free time, she writes about any and everything and loves figure drawing, reading (fantasy fiction and international art thrillers) and practicing her first serve for tennis. More immediately, though, she just wants to do all she can to edify and support my fellow human beings, and AMP is a wonderful way to do so!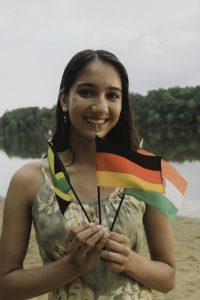 Maya

Schroder
is a student with interests in international relations and the arts.
She's lived in North Carolina for 15 years.She spends her free time reading The New York Times and performing in her school shows.In the future, she wants to work with refugee children and work to incorporate the arts with international relations.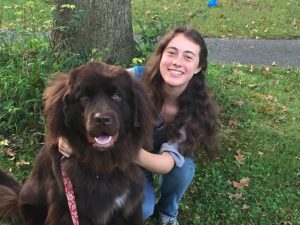 Molly is a senior at Hammond High School in Columbia, Maryland. She is interested in international affairs and the Middle East North Africa region. Currently, she is conducting an independent research project comparing the Islamist movements of Tunisia, Egypt, and Libya. In college next year, she hopes to study government and politics and Arabic. In her free time, Molly enjoys playing soccer, playing viola in her school's orchestra, and listening to showtunes and bluegrass music.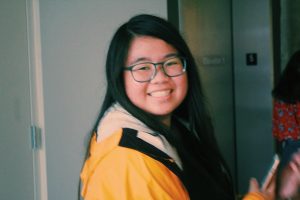 Chelsea Padilla is currently a junior in high school from Michigan. In the future, she's hoping to study either International Relations or Political Science. Aside from joining in virtual board meetings for the Global Advisory Board, Chelsea volunteers as a tutor at multiple learning centers and acts as the Vice-President of her school's Model UN club.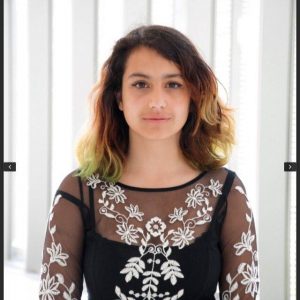 Gabi is 18 and located in Dublin, Ireland. She's currently one of Ireland's representatives on the Youth Platform of the European Talent Support Network and in her final year of secondary/high school. Gabi has a keen interest in political activism, local campaigns, and broader world affairs. She thinks one of the greatest challenges is currently climate change alongside global inequality, and that we all have a place in the fight to better the world and a responsibility to answer that call. She is an early-university entrance graduate in Law and Politics in Dublin City University (run with the Centre for Talented Youth), a poetry enthusiast, a performer and a big fan of ABBA.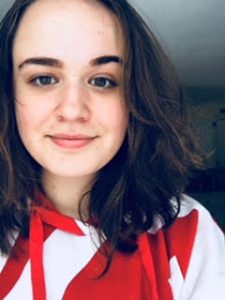 Gabby Reynolds is from upstate New York. She enjoys reading, writing, and watching movies and is interested in languages, international politics, and political activism.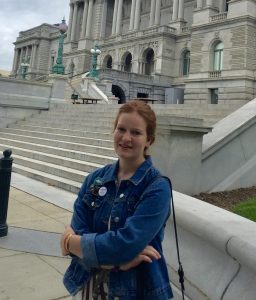 Erin lives in Raleigh, North Carolina. She is currently a junior in high school and she loves travelling and experiencing different cultures. In my free time I enjoy reading, listening to podcasts, and spending time with my horse. I'm passionate about social justice, the environment, politics, and LGBTQ+ rights.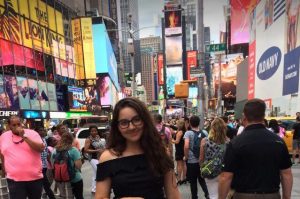 Isabel was born in Quito, Ecuador and has lived there her whole life – but her family is Colombian and so she considers herself both Ecuadorian and Colombian. She speaks English, Spanish and Portuguese and is learning American Sign Language. She is interested in human rights, language and culture, and international relations. Isabel greatly enjoys spending her free time learning languages, playing sports and reading.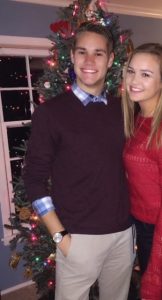 Jeffrey Trux is a junior from Batavia Illinois. He is a member of his school's chapters of Amnesty International and Youth and Government. He looks forward to studying international relations and other fields alongside that. Beyond his studies and academics, he enjoys reading, writing, listening to and playing music, and discussing current events.