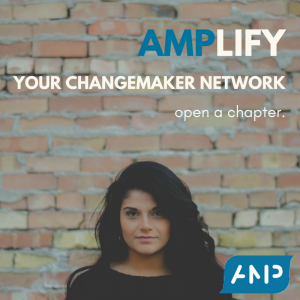 There's no doubt that there are hundreds of organizations to choose from when deciding to start up a campus chapter. This is great news because it shows just how many of us are committed to social change and justice. But, transforming our global system means facing our global challenges as a united force of social goodness. This is how the AMP chapter model brings something new and unique to the traditional way of doing things. We need your help to amplify the story, voice, and power of global youth: will you lead the chapter of all chapters by becoming an AMPlifier?
What does an AMP chapter look like?
Our new and improved chapter model aims to amplify your changemaker network on campus by breaking down silos and bringing together socially-conscious chapters, movements, and organizations. We do this because we believe that cooperation is so much more powerful than competition and that together we're stronger. In this spirit, our AMPlifiers work to create spaces for fellow changemakers to share diverse perspectives, deep discussion, and collaborative campaigning. Think of yourself as the glue that holds your do-good network on campus together.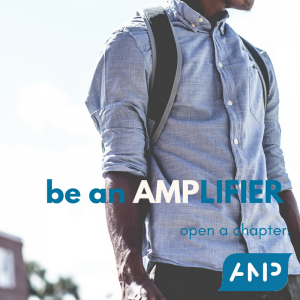 Ultimately, your role as an AMPlifier is to partner with your peers and start conversations about how we can work together to change the world.
Your responsibility as an AMPlifier
To represent AMP Global Youth at campus events for networking and cross-chapter relationship-building
To design, launch, and manage one cross-chapter campaign
To host and moderate one roundtable discussion on your cross-chapter campaign
To capture youth leadership content to publish throughout our network.
The perks of being an AMPlifier:
Extracurricular experience to add to your resume
Professional reference for your resume and LinkedIn
Diverse set of 21st century skills
Exclusive training and mentorship
Personal features on our social media and website
Free access to our fun intercultural game Culturama for you to share far and wide
Free SWAG bag for you and your team
If you'd like more information or you're ready to become an AMPlifier, get in touch at vanessaf@aidemocracy.org
We have a chapter guide that you can download below with all of the info you need to start a chapter of AMP Global Youth on your campus. We will be adding more resources to this guide so stay tuned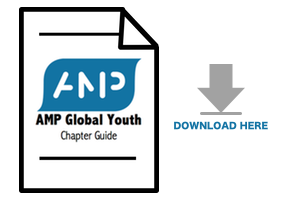 Some frequently-asked questions:
Q: Can I launch a chapter in my high school?
A: Yes! We work with everyone from high school to young professional. If you identify as a youth and have a community in which you'd like to organize a chapter, you're welcome to join us. A community can be a school, religious organization, neighborhood, etc.
Q: How much money do I need to get started?
A: In our opinion, none. Most of the time you can bring people together and organize events/campaigns for free. Although be aware that many schools provide chapters with funding, so take advantage of that too if you can!
Q: Can I launch a chapter in another country?
A. Yes, you can! We've had leaders take on AMP Chapters from as far as Morocco.
Interested? Please sign up here and we'll be in touch to discuss details! We're so excited to hear from you!