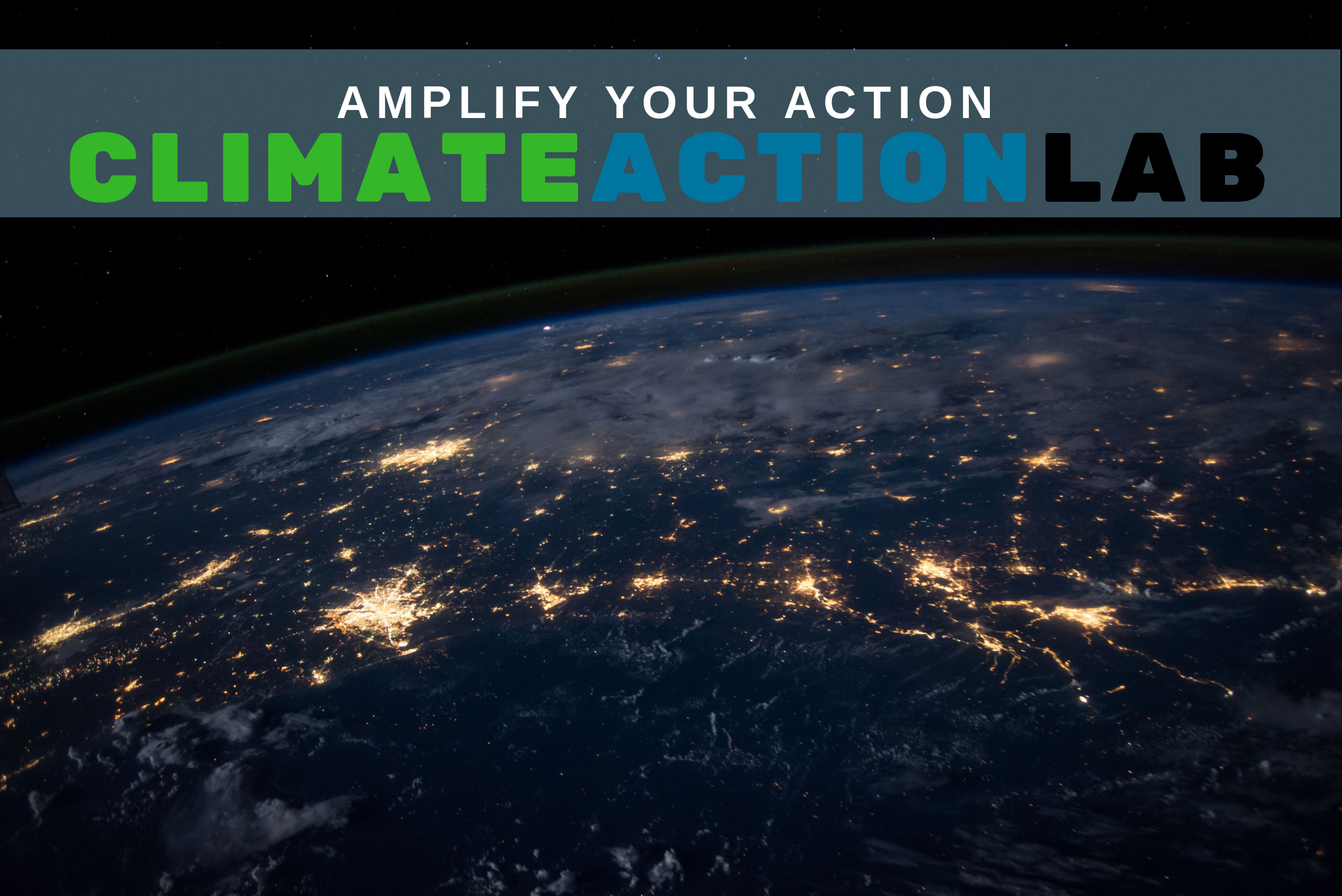 Climate Action Lab is a call-to-action accelerator that builds on and refines 21st century skills for youth who are increasingly irritated by climate inaction and increasingly agitating for climate action. As a direct response to the rising levels of interest, awareness, and activism that youth today are demonstrating and demanding in an eleventh hour bid for more sustainable policies and practices – the Climate Action Lab is born as a version of our flagship AMP Action Lab with a specific focus on climate advocacy, action, and justice. Designed and delivered as a 5-day training program by AMP's expert trainers through hands-on workshops that are intensive in inquiry, experience, and practice – the Climate Action Lab is made up of 5 training modules including: Complexity and Climate Change, Feeling and Dealing with Climate Change, Pathways of Change Making, Values and Visioning for Climate Justice, Strategic Planning for Climate Action. By the end of the program, participants will have: a deeper understanding of the interconnected cause and effect of climate change at the micro-macro level, an increased emotional awareness to wrap around a looming future of climate uncertainty through dialogue, and a toolkit of strategies and tactics for taking effective action and creating equitable impact. The Climate Action Lab is supported by the AMP Action Lab curriculum which embeds a systemic, intersectional, critical, and strategic lens through which participants see, sense-make, and influence a rapidly-changing world where the future is all to play for. 
About Climate Action Lab
In response to and in honor of the incredibly inspiring youth organizing that the world has witnessed in recent history, the AMP Action Lab serves budding leaders with on-the-ground tools for change. Based in Washington, D.C., we invite global youth to come and experience what real change looks like in the city where change is the only constant.
The Climate Action Lab Approach
Complexity and Climate Change:

The problem of Climate Change is deeply complex and paradoxical which involves all actors and stakeholders at the local, national, and global levels. To design adequately complex solutions, it is vital that participants first understand the intersecting, interlocking, and interconnecting causes and effects that characterize the climate change challenge. Transcending a tendency to blame and shame, this module seeks to support participants in understanding the systemic scale of climate change and that in order to effectively become part of the solution, we must first see how we are part of the problem.

Feeling and Dealing with Climate Change:

The groundswell in youth advocacy and activism witnessed in very recent history is a very clear indicator that the existential crisis of our time is altering the way young people see their futures. For many youth today, this is an emotional burden that is new and perhaps unfamiliar in nature. Based on increasing research into the emerging phenomenon 'eco-anxiety', the aim of this module is solely to create and hold space for participants to surface, express, and make sense of their feelings around the increasing instability and insecurity of a world that seems to be very much on the brink of irreversible environmental degradation.

Pathways to Change Making:

There are several solution-based approaches to climate action and justice, all of which have their strengths and their weaknesses for affecting impactful change. This module presents a catalog of strategies, methodologies, and techniques for galvanising and leveraging support as well as taking direct action. Then, with the aim of building critical and strategic thinking, participants will practice analyzing the gaps, opportunities, and threats that each 'pathway to change' presents so that participants can make an informed choice about the pathways that most best actualize their interests, their skill-sets, and their spheres of influence.

Values and Visioning for Climate Justice:

Any initiative such as a campaign, an action, or an organization needs a strong set of values and a world-changing vision to constantly aspire to with real purpose and clarity. Often this ends up being rushed in the planning process and yet it is one of the most crucial elements in ensuring the integrity and sustainability of an initiative. This module focuses exclusively on supporting participants in understanding the kind of changemakers they want to be and what is most important to them in doing so. Participants will not only study a wide range of values to embed into their work ethic, they will also learn to use future thinking tools to help them to envision the future they want to see, the people they will need to be, and the steps they need to take to get there.

Strategic Planning for Climate Action:

Building on the learning journey that begins with a heavy focus on problem-understanding, this final module shifts to problem-solving and the need for a well thought-out robust strategy to support it. Participants will be at the center of their own ideation on ways to design action, build momentum, execute with efficacy, and ultimately affect change. By the end of this module and the Climate Action Lab in full, participants will have a prototype solution to present, evaluate, improve, and present again – all in a bid to simulate, stress-test, and support participants' skill-sets for climate action as they begin thinking about how they translate everything they have gained from the Climate Action Lab in terms of knowledge, skills, and community into real-life action that ensures real-world impact.
Details:
Dates: 2020 dates and locations will be announced shortly. Please check back soon!

Application deadline: Rolling, but space is very limited and we strongly advise applying early.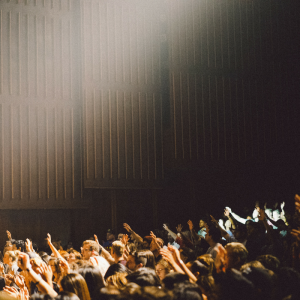 We can discuss whether the best option is for you and your group to go through training at our location in Washington D.C. and what costs will therefore apply. If you would like us to come to you, please get in touch to discuss alternative rates of in-house training.
We are committed to helping students attend regardless of their financial means. Every year we offer partial scholarships to approximately 40% of our class. Regardless of your socioeconomic circumstance, please do apply and we will be happy to discuss financial assistance as a way of enabling your participation in the program.
AMP Global Youth has over 15 years of experience empowering youth to understand and speak out about global issues. More than 100,000 students have participated in our various programs. Throughout the years, our global youth alumni have continued to engage with our rapidly growing network of global student leaders.
Find more information about housing, staff and more on our FAQ page. Please contact Vanessa at vanessaf@aidemocracy.org with questions. We hope to see you soon! #beAMPbitious
The Climate Action Lab is led by:
Vanessa Faloye | Chief Trainer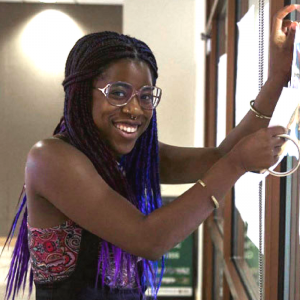 Vanessa is a trainer-facilitator, curriculum developer, and project coordinator in social impact education. She works with AMP in designing and delivering the AMP Action Lab, Global Scholar, and AMPlifier virtual trainings for global youth. Her curricula span anti-oppression; systems thinking; and social action as ways to educate and inspire systems-level social change. In her non-existent spare time, she also does motivational speaking and blogging on social innovation. Vanessa has a double honors bachelors degree in International Relations and Spanish and a post-graduate certificate in Social Enterprise and Innovation. She is really passionate about traveling, reading, and speaking Spanish.