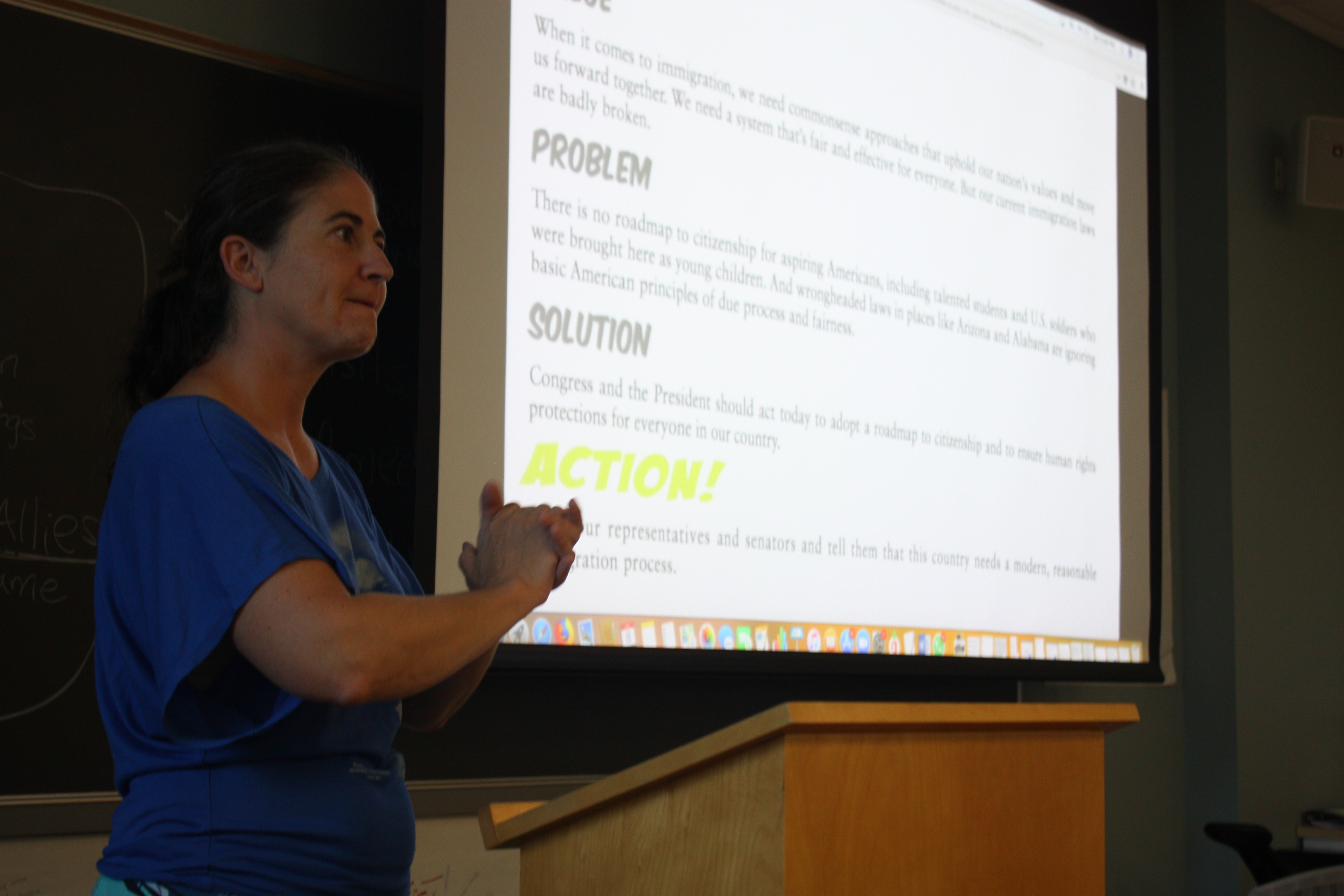 We offer half or full day workshops, and topics can be combined or customized to meet your needs. All sessions are hands-on, impact-measured, and led by our experienced and engaging AMP trainers. Our expert AMP trainers are able to bring the Global Scholar experience right to your class or school, in person or online.
Diversity and Inclusion – 4 hours
'Diversity and Inclusion' is the choice for student leaders and changemakers in this initial introductory session to thinking about identity and its power in the modern-day context. This training is a perfect taster session to our pedagogical approach as well as for participants to get a more intuitive sense of empathy and awareness in order to understand, navigate, and transform the near and far future.
Identity, Power and Privilege – 1 day
Identity, Power and Privilege is a level up from our introductory training on Diversity and Inclusion. Either as a follow-on or standalone training, this day-long learning experience is for student leaders and changemakers recognizing the importance of identity as a life-shaping aspect of moving through the 21st century context. This incubator training of diversity and inclusion is central to gaining a deeper awareness that ultimately leads to action. To make real change, young and emerging changemakers must, first, understand the types and levels of oppression faced by different identity groups as a way of working to transform our communities into more equitable and inclusive spaces.
An Introduction to Systems Thinking – 4 hours
To truly solve our 21st century global challenges in an effective, meaningful, and long-lasting way; we must understand the complexity and connectivity of systemic issues that are not so easily solved. Like this, this module moves to unearth the root causes of stubborn problems by equipping participants with a range of systems thinking tools that map out how social systems are designed by our attitudes, upheld by our behaviors, and reinforced by our relationships – all with the aim of transforming them.
Systems Thinking and Complex Problem-Solving – 1 day
Systems Thinking and Complex Problem-Solving is a more in-depth exploration of complexity and the ways in which global youth can go from making ripples to making waves of social change. Not only do participants learn the basics of systems thinking (as seen in 'An Introduction to Systems Thinking') but this extended training helps students to go from thought to action when designing and delivering their socially-motivated projects in their local and global communities.
Building Bridges as Pathways to Change – 4 hours / 1 day
Building Bridges as Pathways to Change is an especially useful training for students wanting to promote intercultural, interpolitical, and interfaith dialogue on campus or in their school for a more peaceful and safer student body and educational context. Also useful for ambitious student changemakers wanting to build their capacity of empathy, whether to better relate to (and communicate with) future stakeholders and decision-makers in their pipeline when applying for college and building initiatives and social enterprises.
Me, Us, and the World: Activating your Global Citizenship – 1 day
Me and the World as a training speaks to young and emerging leaders looking to actively make a difference and be successful in doing it. This day-long session includes the building blocks of changemaking as a global citizen: understanding your social responsibility; amplifying your vision, values, and voice; and strategically planning a project, campaign, or action. Delivered as an intensive session, students will gain a more nuanced awareness of their identity as a young and emerging leader, of who and what they stand for, and of the values that they hold and share. This training can be delivered as a training that builds off of another or as its own standalone session. Me, Us, and the World: Activating your Global Citizenship is a deep dive learning experience into leaving a more positive footprint for people, planet, and prosperity.
Action Lab In-Session – 3 days / 5 days
This training (as a three or five day intensive learning experience) is a real deep dive into the following modules, all of which are available in shorter and/or standalone trainings:
Activating your Global Citizenship

Pathways to Global Change

Vision, Values, Voice

Diversity and Inclusion

Systems Thinking

Strategic Project Planning
This full suite of changemaking content will boost any student changemaker and young leader's skillset in making change happen in their community and on their campuses. For more detail, see above for descriptions of each individual training session.
—
If you would like a full brochure and price list of our customized training packages and/or you would like to express interest in bringing AMP Global Youth to your school or campus, please contact us at opportunities@AIDemocracy.org or call 202.709.6172. Thank you!