The Global Scholar Advisory Board (GSAB) offers expertise on Global Scholar programming, outreach, and strategy. The board is made up of Global Scholar alumni, who have shown great leadership during their time with us as former Scholars and beyond.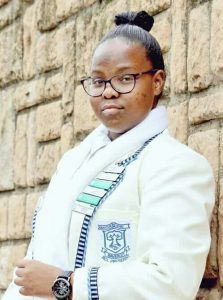 Tshegofatso "Ms President" Modiga is an 18 year old emerging global leader from South Africa and Founder-CEO of a Female Empowerment and Youth Development Non-Profit Organisation 'Quest For the Conquerors'. She is Global Scholar Alumni (2017), LeadSA Youth Hero (2016) and Nominee for the Young Dignitary category by the Gauteng Provincial Legislation. She is a motivational keynote speaker and panelist at national events as well as a full-time feminist in her day to day.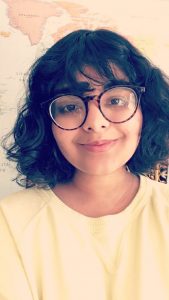 Sofia
Anjum is an alumna of AMP Global Scholar 2017. She has been actively involved in the AMP Global Youth network since October 2017 and she's currently a senior in the metro Atlanta area.
In terms of international systems and development, Sofia is most intrigued by the mechanisms that govern violent conflict and post-conflict rebuilding. Someday, she hopes to advocate in the Middle East for children, the indigent, and refugees. Eventually, she should like to work in international policymaking institutions, but only after gaining an intimate understanding of those whom conflict most affects. She adores, adores, adores languages, so has been pursuing Russian, Arabic, Persian, Punjabi, and Latin over the years. In her free time, she writes about any and everything and loves figure drawing, reading (fantasy fiction and international art thrillers) and practicing her first serve for tennis. More immediately, though, she just wants to do all she can to edify and support my fellow human beings, and AMP is a wonderful way to do so!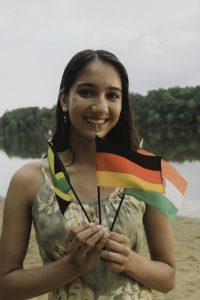 Maya
Schroder is a student with interests in international relations and the arts.
She's lived in North Carolina for 15 years.
She spends her free time reading The New York Times and performing in her school shows.
In the future, she wants to work with refugee children and work to incorporate the arts with international relations.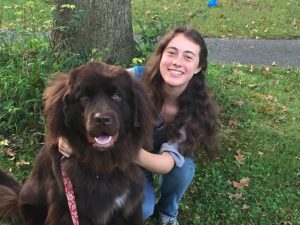 Molly is a senior at Hammond High School in Columbia, Maryland. She is interested in international affairs and the Middle East North Africa region. Currently, she is conducting an independent research project comparing the Islamist movements of Tunisia, Egypt, and Libya. In college next year, she hopes to study government and politics and Arabic. In her free time, Molly enjoys playing soccer, playing viola in her school's orchestra, and listening to showtunes and bluegrass music.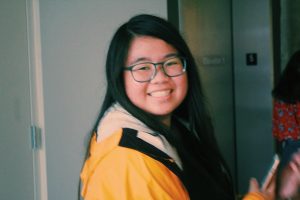 Chelsea Padilla is currently a junior in high school from Michigan. In the future, she's hoping to study either International Relations or Political Science. Aside from joining in virtual board meetings for the Global Advisory Board, Chelsea volunteers as a tutor at multiple learning centers and acts as the Vice-President of her school's Model UN club.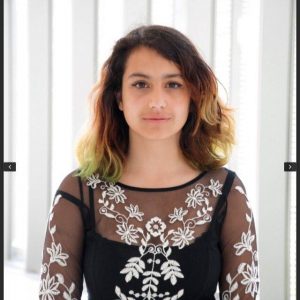 Gabi is 18 and located in Dublin, Ireland. She's currently one of Ireland's representatives on the Youth Platform of the European Talent Support Network and in her final year of secondary/high school. Gabi has a keen interest in political activism, local campaigns, and broader world affairs. She thinks one of the greatest challenges is currently climate change alongside global inequality, and that we all have a place in the fight to better the world and a responsibility to answer that call. She is an early-university entrance graduate in Law and Politics in Dublin City University (run with the Centre for Talented Youth), a poetry enthusiast, a performer and a big fan of ABBA.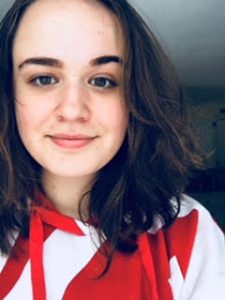 Gabby Reynolds is from upstate New York. She enjoys reading, writing, and watching movies and is interested in languages, international politics, and political activism.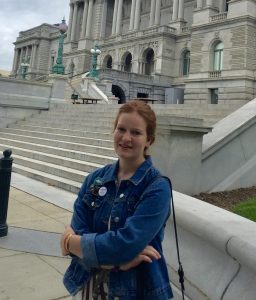 Erin lives in Raleigh, North Carolina. She is currently a junior in high school and she loves travelling and experiencing different cultures. In my free time I enjoy reading, listening to podcasts, and spending time with my horse. I'm passionate about social justice, the environment, politics, and LGBTQ+ rights.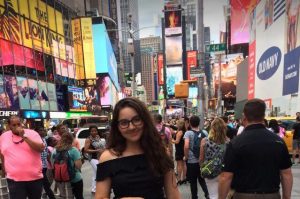 Isabel was born in Quito, Ecuador and has lived there her whole life – but her family is Colombian and so she considers herself both Ecuadorian and Colombian. She speaks English, Spanish and Portuguese and is learning American Sign Language. She is interested in human rights, language and culture, and international relations. Isabel greatly enjoys spending her free time learning languages, playing sports and reading.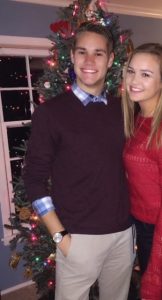 Jeffrey Trux is a junior from Batavia Illinois. He is a member of his school's chapters of Amnesty International and Youth and Government. He looks forward to studying international relations and other fields alongside that. Beyond his studies and academics, he enjoys reading, writing, listening to and playing music, and discussing current events.