Our Scholars say it best! Check out this great recap video created by one of our fab alums!
The Global Scholar curriculum centers on two goals:
Understanding global challenges facing our generation

. We meet with experts to explore security, poverty, climate change, global hunger, genocide, the rights of women and girls and much more. We also unpack the role of the United Nations, the G8, the World Bank, corporations, citizens and, of course, youth.

Building young global leaders.

Through workshops covering basics like public speaking, policymaking, group dynamics and strategic communications, Global Scholars learn how to inspire change and lead action. They put these skills into practice through our unique Action Lab as well as through various leadership development opportunities.
Policy Seminars and Panels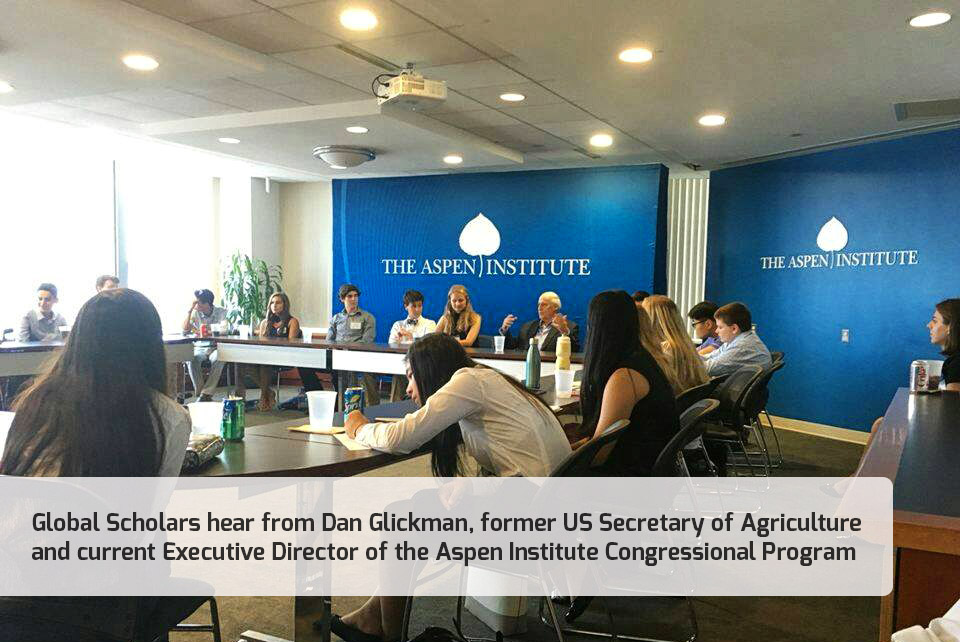 Through small-group meetings and multi-sector panel discussions with policy experts, Global Scholars gain a rich understanding of the greatest challenges facing our generation. Recent sessions have included:
"International Relations for the Student Leader"

"Promoting Human Rights, and the Development of Women and Girls Worldwide"

"Hunger Is Not a Game: The Relationship Between Hunger, Climate Change and Youth"

"The US Relationship with the Muslim World"

"The Global Financial System: the Role of Corporations, Banks, Donors and the International Financial Institutions"
Workshops
Leadership development is a big part of the Global Scholar experience. Through workshops and group work, Global Scholars sharpen several skill-areas, including: leading for social change, policy making, persuasive writing (from op-eds to policy memos), strategic planning, public speaking, and branding & promoting your cause.
Unique to the Global Scholar curriculum is our Action Lab, a series of workshops on social entrepreneurship, leadership, communications, and advocacy. The Lab culminates with Global Scholars drafting a project or campaign to launch in their local community.
Speakers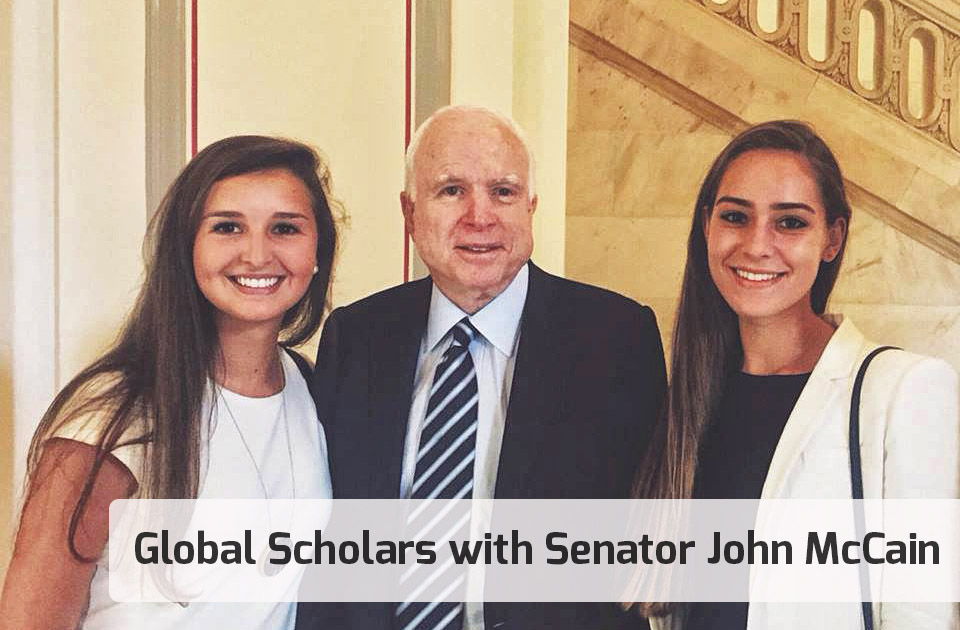 Scholars learn directly from foreign policy experts. In recent years, we have met with a powerful mix of leaders and organizations representing many sectors and issues. Recent speakers include Ambassador Bonnie Jenkins, Special Coordinator for Threat Reduction at the U.S. Department of State; Dan Glickman, former US Secretary of Agriculture; Senator Heidi Heitkamp (R-ND); Ken Banks, social entrepreneur and founder of Frontline SMS; and Ambassador from Niger Hassana Alidou.
Other recent speakers have come from such organizations as:
The Brookings Institution

The World Bank

The Millennium Challenge Corporation

The United Nations Foundation

Save the Children
The Stanley Foundation


The Harry Potter Alliance

Oxfam USA

The Eurasia Foundation

Institute for Policy Studies (IPS)

Peace and Security Funders Group

The ONE Campaign

The Aspen Institute

And many others
Extra-curricular Highlights
Social activities including: a show/concert at the JFK Center for Performing Arts, a D.C boat tour, a night walk around the National Mall, a day at D.C's world-famous museums, scavenger hunt, movie nights, and group dinners in D.C.

Sign up for special our 4th July edition (Session 1) and celebrate Independence Day like you've never celebrated it before! (This session is very popular and often fills up fast so reserve your spot asap.)

Lots of time to check out the rest of what Washington, D.C. has to offer!