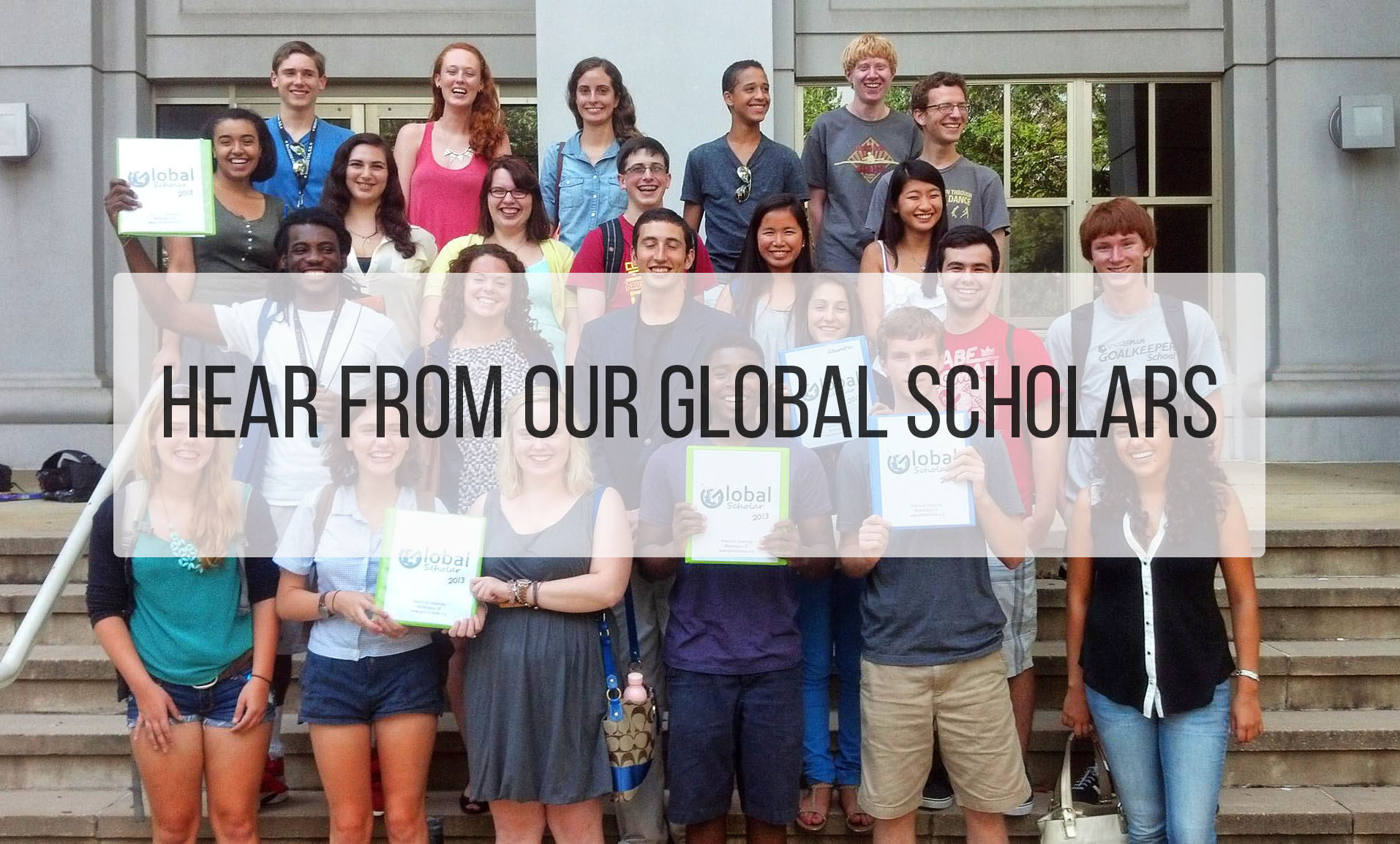 Global Scholar values our selectively small cohort of student leaders. Through our program's uniquely small size, Global Scholar is designed to help these young global leaders acquire the knowledge and skills they need through hands-on learning and meetings with leading policy experts. Year after year, our participants increase their understanding of new and continuing global challenges – all while building their confidence as leaders. 
Global Scholar Alumni
"Global Scholar was a life-changing experience. We learned about many different global issues facing our generation, but we also learned about how the youth of today, as global citizens, can make a positive change in our world and actually work to put an end to these global issues. Being in DC and visiting embassies, NGOs, think-tanks, and others was not only exciting, but they showed us how diverse the field of international development really is. I never thought I could become so close with people over the span of two weeks, but I ended up meeting some of the most driven, curious, and friendly people ever! Global Scholar exceeded my expectations in every way, and I would do it again in a heartbeat."
Global Scholar alumni have gone on to attend schools like Harvard University and McGill University (one of Canada's top institutions). Some recent achievements our alumni have been able to attain include:
Serving as president of their sophomore class at Columbia University;

Being the coordinator of the AMP Global Youth network (while also pursuing a joint BA/MD honors program at Brooklyn College);

Launching a version of Global Scholar in their home country of Ghana; and

Pursuing time with prestigious gap-year programs before starting college.
After their time with Global Scholar, most alumni also continue to stay involved with AMP Global Youth.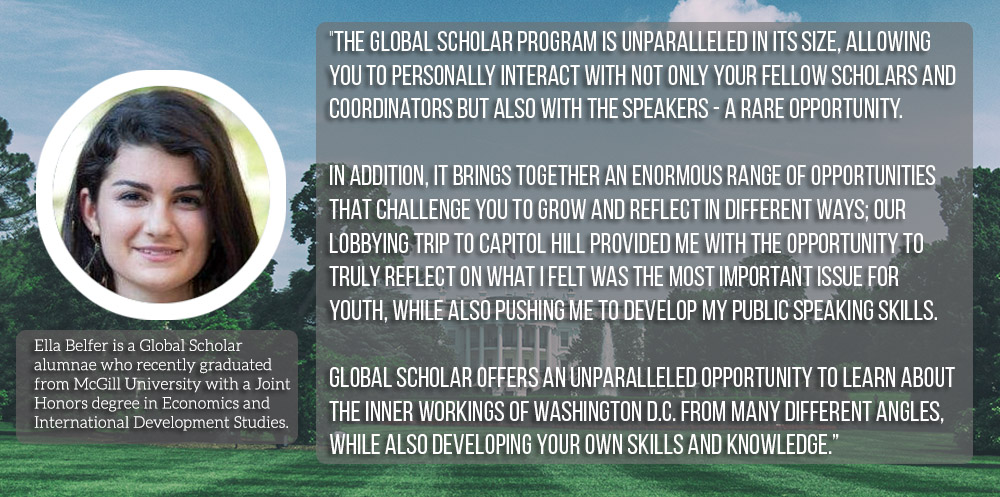 Global Scholar Parents
"My son…was glad to be part of a diverse yet cohesive group. He met people of all different backgrounds, which enabled him to see world events through different points of view. And they all shared contact information so I am hoping that they can stay in touch."
Global Scholar parents overwhelmingly endorse the program. Those surveyed consistently rank our program 5 out of 5 for improving their teenager's understanding of global issues. Global Scholar also has 100 percent satisfaction from parents and participants.
Voices from Global Scholars