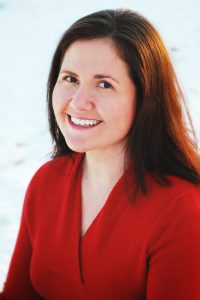 Katherine Tek, Program Coordinator
Katherine currently teaches French at Sidwell Friends School and has previously taught French at The University of Maryland and The George Washington University. She is an advocate for global education and social justice curricula in her classrooms. Alongside her teaching career, she has also worked on gender equality in education at the UNESCO office in Dakar, Senegal. She holds an MA in French language and literature from the University of Maryland and an MA in International Education from the George Washington University. In her leisure time, she likes to run, have coffee chats with friends, and spend outdoor time with her family. She is excited to work with the students at AMP Global Youth and to guide them as they learn about global issues and leadership skills!
Rachel Mims, Program Coordinator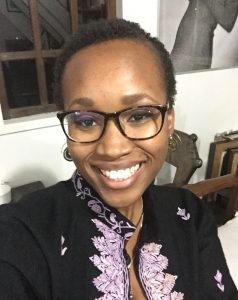 Rachel is a macro-level social worker with a holistic approach towards the advancement of child welfare. Throughout her career she has worked diligently to increase the scope of child and young adult voices.
Rachel is a recently returned Peace Corps Volunteer who served in the Philippines for 3+ years. Throughout her service she partnered with organizations working to end commercial sexual exploitation of children (CSEC) and promote child welfare. She also taught social work classes and encouraged her students to become advocates for social justice issues. Rachel has managed youth development programs encompassing a wide range of topics including child protection, access to employment, youth-led advocacy, action-based research, and community education. She is originally from Detroit, MI and received her MSW from Wayne State University. Rachel is excited to contribute her time and talents towards the vision and mission of AMP Global Youth!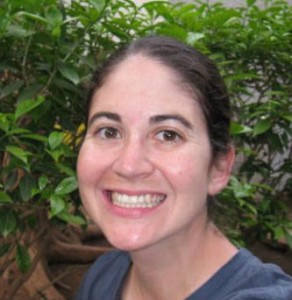 Karen Showalter, Program Director
Karen has led the Global Scholar program for the past 6 years, and has developed and delivered programming around social change, strategic communications, and movement building for over 15 years. Karen was previously the Executive Director of AMP Global Youth, and is current Co-Chair of the Board of Directors. When not coaching AMP leaders, she's a Senior Campaign Director for a national advocacy organization. She has worked for Oxfam International, MomsRising.org, Netcentric Campaigns, and the Bank Information Center. Karen got her start as a Peace Corps Volunteer in Niger, West Africa. She has a Masters in Public Affairs from the Woodrow Wilson School of Princeton University and a Bachelors from the University of Michigan. Karen is also a Penn State Master Gardener.
Vanessa Faloye, Training and Curriculum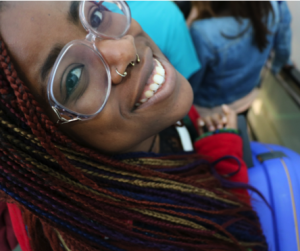 Vanessa, British-Nigerian, is a learning facilitator, curriculum developer, and consultant in social impact education. She designs and delivers social innovation programmes for international organisations with the aim of empowering youth and marginalised groups to become social change-makers. She uses the multiple lenses of anti-oppression; systems thinking; and active citizenship in her pedagogical approach to educate and inspire systems-level social change. She is also a motivational speaker and online blogger on topics relating to social innovation. Vanessa holds a post-graduate certificate in Social Enterprise and Innovation at The Do School – Berlin, Germany. She is passionate about traveling, reading, and odd socks.
Michael Beevers, Advisor
Dr. Beevers is an Assistant Professor of Environmental Studies at Dickinson College. His interests include environmental policy, global environmental politics, environmental security, development, globalization, peacebuilding and African Politics. His current research examines environmental and natural resource governance in war-torn societies – with a particular focus on forests, diamonds and minerals in Liberia and Sierra Leone. He has worked as a research associate at Princeton University and as a consultant for the United Nations Environment Programme and World Resources Institute. He was also a Peace Corps volunteer in Niger.
James V. Riker, Advisor
Dr. Riker is Director of the Beyond the Classroom Program at the University of Maryland, College Park, an interdisciplinary living and learning program that prepares advanced undergraduate students for leadership in the nonprofit and civil society sector. This integrated academic and experiential program enables students to gain the educational and professional leadership skills to understand and to contribute constructively to civic engagement and social change in a global context.
Dr. Riker brings a wide array of professional experience from academia, local government, and the nonprofit and civil society sector on civic engagement, democratic governance, food security, sustainable development and leadership issues at the local, national and global levels. Dr. Riker has led multi-stakeholder consultation processes involving civil society leaders, scholars, and policy-makers, and served as a consultant to the International Food Policy Research Institute (IFPRI), the Ford Foundation, New Rules for Global Finance Coalition, Citizens for Global Solutions, the Knight Foundation, the Asia Foundation, the Asian Pacific Development Centre (APDC, Malaysia) and the Asian NGO Coalition for Agrarian Reform and Rural Development (ANGOC, the Philippines). His career has included positions as Associate Director of Democracy Collaborative at the University of Maryland, Coordinator of the Nonprofit Leadership and Democracy Project at the Union Institute, Editor and Senior Researcher at Bread for the World Institute, Associate Director for the Global Studies Program at the University of Wisconsin-Madison, and co-founder and former Chair of the Global Development Section of The International Studies Association (ISA). He also was a Fulbright Research Scholar at Gadjah Mada University in Yogyakarta, Indonesia.
Dr. Riker previously served as the chair of the board of Citizens for Global Solutions Education Fund, a citizens-based organization that advances responsible U.S. leadership on global issues; he served as an international advisory board member for the International NGO Forum on Indonesian Development (INFID), the leading development and human rights network representing over 75 NGOs in Indonesia; was a board member for the Forum International de Montréal (FIM) or FIM: Forum for Democratic Global Governance, an international NGO think-tank based in Montréal, Quebec, Canada that seeks to empower civil society for democratically accountable global governance. He earned a B.A. degree from Pomona College in Environmental Policy, and M.A. and Ph.D. degrees in Government with an emphasis on Comparative Politics, International Relations, and International Agriculture and Rural Development from Cornell University.
Dr. Riker is the author of Promising Visions and Strategies to Advancing Global Democracy (2005, FIM), and co-editor of Restructuring World Politics: Transnational Social Movements, Networks, and Norms (2002, University of Minnesota Press), and Government-NGO Relations in Asia: Prospects and Challenges for People-Centered Development (1995, MacMillan and APDC). He is editor of The Nonprofit Leadership and Democracy Curriculum (2001, Union Institute), A Program to End Hunger: Hunger 2000, and The Changing Politics of Hunger: Hunger 1999 (2000, 1999, Bread for the World Institute).
Marilyn Cotrich, Program Advisor
Marilyn has been a part of the AMP community for two years, helping conceptualize ideas to aid in the development of the organization and ensure participants of all AMP programs are getting the most out of the experience. She graduated in 2016 from Arizona State University with a Bachelor of Arts in Global Health and a minor in Sustainability. Through her work in the non-profit sector for organizations such as AMP and The World Affairs Council of Seattle she has developed skills in providing experiential learning, fostering cross-cultural understanding, and increasing community involvement. Her academic interests include sustainable development, environmental policy, sustainable agriculture, and sustainable approaches to healthcare. While studying abroad in New Zealand she worked as a research assistant for an ongoing Global Ethnohydrology Study, a transdisciplinary multi-year, multi-site program of research that focuses on showing how factors, such as increasing urbanization, water scarcity and climate change, are related to changes in cultural ideas and knowledge.
Tahil Sharma, Program Advisor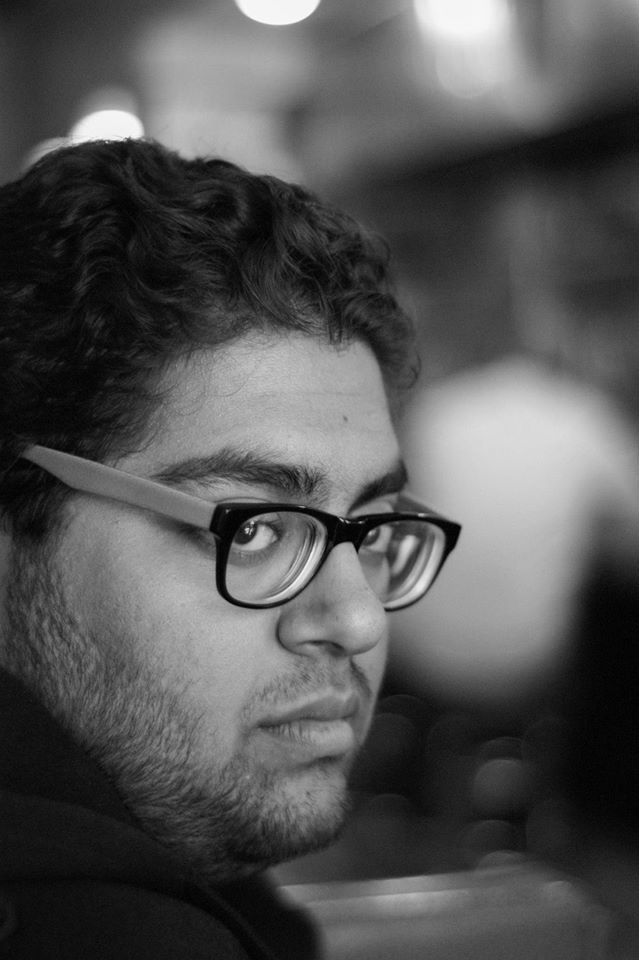 Tahil Sharma is a nationally recognized leader promoting religious/secular pluralism and social justice. He works as the Hope Not Hate Campaign and Culturama Coordinator for AMP Global Youth, a project of Americans for Informed Democracy. He currently serves as a UN DPI-NGO Youth Representative for the Parliament of the World's Religions and the Interfaith Liaison for Sadhana: the Coalition for Progressive Hindus. Tahil also serves as a Religious Director from the Office of Religious Life at the University of Southern California and is a Germanacos Fellow with the Interfaith Youth Core, working on local initiatives to promote inter-religious dialogue and collaboration.