Summer 2016 Staff. Updates on Summer 2017 Staff coming soon!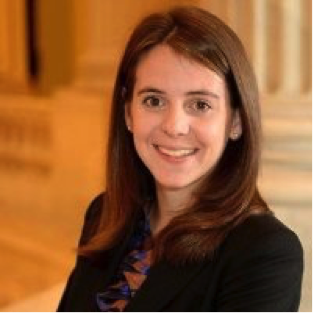 Kate Raulin, Program Coordinator
Kate recently returned from a year of service in Les Cayes, Haiti, where she was the Volunteer Coordinator and Guest House Manager at a 300 child orphanage. She was responsible for facilitating activities, transportation, and logistics for over 250 visitors, as well as managing a 24-bed guest house facility. She also is founder and president of Write to Be, a mentorship program focused on empowering vulnerable girls. Write to Be funds the Fi Ki Fo ("strong girl" in Creole) program at the orphanage, which teaches technical and leadership skills to adolescent girls with the goal to increase participants' opportunities for financial independence.
Previously, she worked as a Legislative Assistant for Representative Brad Wenstrup (OH-2) in Washington, DC where she advised on and managed a portfolio of issues including veterans' affairs, agriculture, education, transportation, infrastructure, foreign affairs, science, space, telecommunication, and education policy. She joined Representative Wenstrup's staff when he was sworn into office in January 2013 after working briefly as a fellow for the government relations firm, McAllister and Quinn. During her time in DC she served on the Executive Board of the Women's Congressional Staff Association and was a fellow in American University's WeLead program. Kate graduated from Ohio Wesleyan University with a degree in Economics Management. She will be attending University of Maryland's School of Public Policy in the fall for a Master of Public Policy.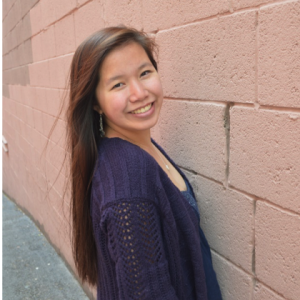 Keara Sternberg, Program Coordinator
Keara is a rising junior at Skidmore College in Saratoga Springs, New York. She is majoring in the study of sociology with a focus on the intersections of racial and gender inequalities. She is also triple-minoring in international affairs, intergroup relations and Honors Forum. In high school, she developed a strong interest in international affairs as an avid member of her school's Model United Nations Chapter, serving as a representative and administrator of the Security Council. Previously, she attended Plan USA's Youth Leadership Program (YUGA), AMP's Global Scholar Program, and her college's Get to Freedom Organize (GTFO) Conference, all of which enhanced her interests in youth advocacy, peer mentorship and grassroots organization. In college, she is regularly engaged with her local and campus communities, working as a student supervisor in the dining hall, an academic peer tutor in four subjects, an ESL conversation facilitator and a peer mentor for the First-Year Experience. She also serves as treasurer of her college's Newman Club, historian of the Asian Culture Awareness Club, and co-coordinator of the Social Justice Month Committee. In her spare time, Keara pursues her love of racial justice work, social advocacy and active self-reflection and self-care. She is dedicated to disrupting systems of oppression and serving as a critical link between her peers and local communities. Keara is a former Global Scholar Participant and last year served as the Youth Leadership and Global Scholar Intern. She is excited to be re-joining the AMP Global Youth team again!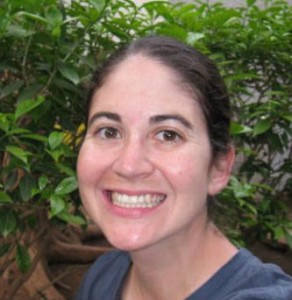 Karen Showalter, Program Director and Executive Chairman, AMP Global Youth
Karen served as the Executive Director of Americans for Informed Democracy from 2010-2012, and orchestrated the relaunch and rebrand as AMP Global Youth in 2014. When not in G+ Hangouts with AMP leaders, she's a Campaign Director for the Food Justice Team at MomsRising.org where she leads national campaigns around marketing to kids, healthy schools and sugar-sweetened beverages. She also leads the organization's work around workplace and food justice, and expanding access to quality early education, in the state of Pennsylvania. Karen has served as the Advocacy Manager for Oxfam International's Education for All Campaign in Mali, West Africa, a network strategist for Netcentric Campaigns, and a Communications Coordinator for the Bank Information Center. She was also a Peace Corps Volunteer in Niger for three years, during which time she supported community projects focusing on youth empowerment, small-income generation, gardening, agriculture and environmental education. Karen regularly writes about local food systems and movement building, and has spoken about networks, new media, and social change at Ford Foundation, Connect US Fund, Miami-Dade College, True Spin, Millennium Campus Network, Physicians for Social Responsibility and numerous other conferences. She has a Masters in Public Affairs from the Woodrow Wilson School of Princeton University and a Bachelors from the University of Michigan. Karen is also a Penn State Master Gardener.
Charlie Harris, Training Advisor
Charlie is currently a Midwest Regional Organizer with the ONE Campaign. He recently completed his Masters of Public Affairs with a concentration in nonprofit management from Indiana University's School of Public and Environmental Affairs (SPEA). Charlie also served as the SPEA Service Corps Fellow at Serve IT, a nonprofit clinic that helps meet the technology needs of nonprofit organizations in the Bloomington, IN community. Before going back to school he spent 3 years as Field Operations Manager at The ONE Campaign, an international grassroots advocacy organization that works to end extreme poverty and preventable disease. There he worked to engage grassroots volunteers around the United States to mobilize them to take action, and helped implement new digital tools for effectively advocating, including an SMS advocacy platform and a new grassroots action tracking database.
In 2007 he and some friends at Western Kentucky University founded a chapter of what was then called Americans for Informed Democracy (Now AMP Global Youth) where they worked on issues of global justice, including extreme poverty, fair trade, and climate change, and more broadly around civic engagement in the local community. Getting to make lifelong friends while getting hands dirty in organizing practice has been the highlight of his work with AMP Global Youth, and is what led him to pursue this work as a career.
Michael Beevers, Advisor
Dr. Beevers is an Assistant Professor of Environmental Studies at Dickinson College. His interests include environmental policy, global environmental politics, environmental security, development, globalization, peacebuilding and African Politics. His current research examines environmental and natural resource governance in war-torn societies – with a particular focus on forests, diamonds and minerals in Liberia and Sierra Leone. He has worked as a research associate at Princeton University and as a consultant for the United Nations Environment Programme and World Resources Institute. He was also a Peace Corps volunteer in Niger.
James V. Riker, Advisor
Dr. Riker is Director of the Beyond the Classroom Program at the University of Maryland, College Park, an interdisciplinary living and learning program that prepares advanced undergraduate students for leadership in the nonprofit and civil society sector. This integrated academic and experiential program enables students to gain the educational and professional leadership skills to understand and to contribute constructively to civic engagement and social change in a global context.
Dr. Riker brings a wide array of professional experience from academia, local government, and the nonprofit and civil society sector on civic engagement, democratic governance, food security, sustainable development and leadership issues at the local, national and global levels. Dr. Riker has led multi-stakeholder consultation processes involving civil society leaders, scholars, and policy-makers, and served as a consultant to the International Food Policy Research Institute (IFPRI), the Ford Foundation, New Rules for Global Finance Coalition, Citizens for Global Solutions, the Knight Foundation, the Asia Foundation, the Asian Pacific Development Centre (APDC, Malaysia) and the Asian NGO Coalition for Agrarian Reform and Rural Development (ANGOC, the Philippines). His career has included positions as Associate Director of Democracy Collaborative at the University of Maryland, Coordinator of the Nonprofit Leadership and Democracy Project at the Union Institute, Editor and Senior Researcher at Bread for the World Institute, Associate Director for the Global Studies Program at the University of Wisconsin-Madison, and co-founder and former Chair of the Global Development Section of The International Studies Association (ISA). He also was a Fulbright Research Scholar at Gadjah Mada University in Yogyakarta, Indonesia.
Dr. Riker previously served as the chair of the board of Citizens for Global Solutions Education Fund, a citizens-based organization that advances responsible U.S. leadership on global issues; he served as an international advisory board member for the International NGO Forum on Indonesian Development (INFID), the leading development and human rights network representing over 75 NGOs in Indonesia; was a board member for the Forum International de Montréal (FIM) or FIM: Forum for Democratic Global Governance, an international NGO think-tank based in Montréal, Quebec, Canada that seeks to empower civil society for democratically accountable global governance. He earned a B.A. degree from Pomona College in Environmental Policy, and M.A. and Ph.D. degrees in Government with an emphasis on Comparative Politics, International Relations, and International Agriculture and Rural Development from Cornell University.
Dr. Riker is the author of Promising Visions and Strategies to Advancing Global Democracy (2005, FIM), and co-editor of Restructuring World Politics: Transnational Social Movements, Networks, and Norms (2002, University of Minnesota Press), and Government-NGO Relations in Asia: Prospects and Challenges for People-Centered Development (1995, MacMillan and APDC). He is editor of The Nonprofit Leadership and Democracy Curriculum (2001, Union Institute), A Program to End Hunger: Hunger 2000, and The Changing Politics of Hunger: Hunger 1999 (2000, 1999, Bread for the World Institute).
Marilyn Cotrich, Program Advisor
Marilyn has been a part of the AMP community for two years, helping conceptualize ideas to aid in the development of the organization and ensure participants of all AMP programs are getting the most out of the experience. She graduated in 2016 from Arizona State University with a Bachelor of Arts in Global Health and a minor in Sustainability. Through her work in the non-profit sector for organizations such as AMP and The World Affairs Council of Seattle she has developed skills in providing experiential learning, fostering cross-cultural understanding, and increasing community involvement. Her academic interests include sustainable development, environmental policy, sustainable agriculture, and sustainable approaches to healthcare. While studying abroad in New Zealand she worked as a research assistant for an ongoing Global Ethnohydrology Study, a transdisciplinary multi-year, multi-site program of research that focuses on showing how factors, such as increasing urbanization, water scarcity and climate change, are related to changes in cultural ideas and knowledge.
Tahil Sharma, Program Advisor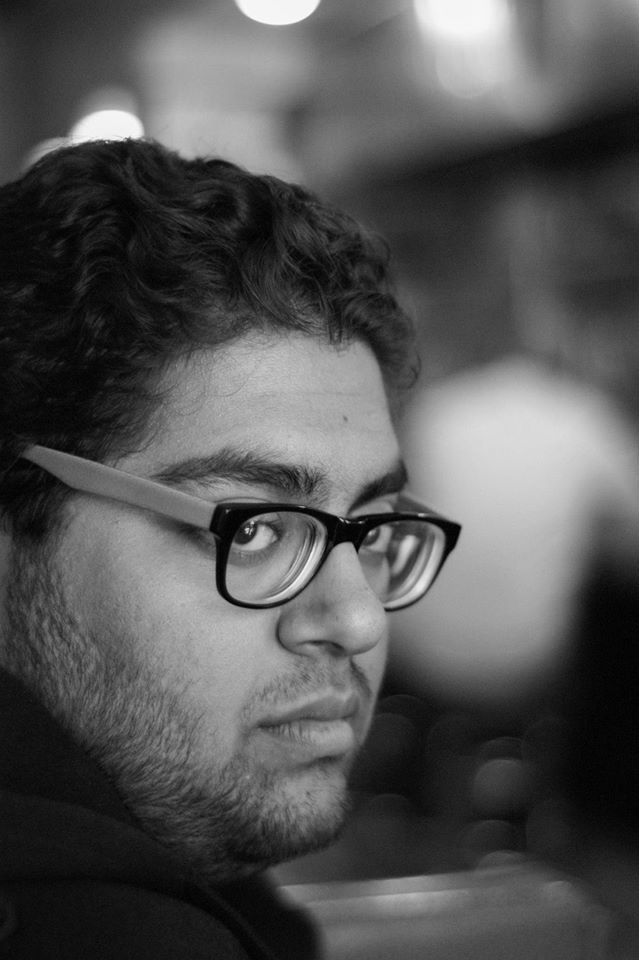 Tahil Sharma is a nationally recognized leader promoting religious/secular pluralism and social justice. He works as the Hope Not Hate Campaign and Culturama Coordinator for AMP Global Youth, a project of Americans for Informed Democracy. He currently serves as a UN DPI-NGO Youth Representative for the Parliament of the World's Religions and the Interfaith Liaison for Sadhana: the Coalition for Progressive Hindus. Tahil also serves as a Religious Director from the Office of Religious Life at the University of Southern California and is a Germanacos Fellow with the Interfaith Youth Core, working on local initiatives to promote inter-religious dialogue and collaboration.