Have #HOPE!
Wanna make sound waves that turn the world on its axis? Welcome to Frequencies: a multimedia project for changemaker youth to gain knowledge, skills, and network around global citizenship. Join us every month where we untap, unpack, and dissect a new skill, value, or mindset that changes the world in big and small ways.
This month: HOPE! Is it a wish? An intention? A verb? Join us to unpack and mobilize around this lifesaving concept. Easy ways to learn, share and do below!
LEARN:
.
.
SHARE: Click any of the photos below to instantly share on Facebook.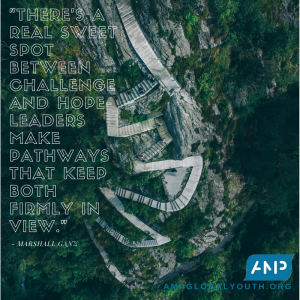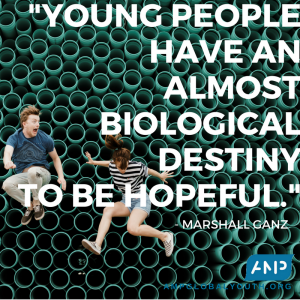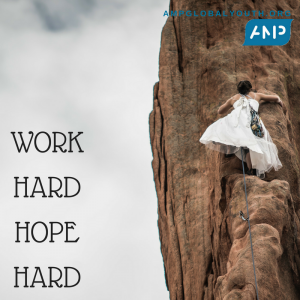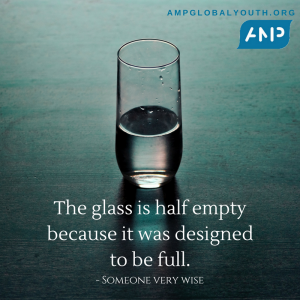 DO: Take action around Hope on the individual, community or national level!
Actions for yourself:
Instead of a resolution, develop a personal principle to guide you. For example: hopefulness, honesty, peacefulness, etc. Write it down somewhere meaningful, where you'll see it often.
Commit to supporting another person this year as a penpal, a tutor, a sibling, etc. Write down who and how. Take a first step *now* – for example, send a text to check in or set up a time to hang out.
Actions for your community:
Inspire people to have hope. Reach out to three friends, and ask what they're excited about in the coming year. If they're having a tough day or semester, offer some ideas!
Invite a few friends to discuss the following JFK quote over lunch: "Let us not seek the Republican answer or the Democratic answer, but the right answer. Let us not seek to fix the blame on the past. Let us accept our own responsibility for the future." Come up with one or two items your group can do.
Actions for our world:
Support DREAMers! Call you representatives and tell them you support DREAMers, a new DREAM Act, and an actual pathway to citizenship. Find your members of Congress here. Call them here: (202) 224-3121.
Get involved with #CareThroughContribution project which provides backpacks filled with school supplies for grades K to 12 for children in families impacted by incarceration. You can participate by helping to raise awareness, funds, and or supplies for the project or you can even start your own campaign. Everything counts so it could be a pack of pencils, rulers, or a kitted out backpack. Over the past 3 years Project Restore: Fibi has given away close to 500 backpacks. And one more thing that is simple, free yet priceless. Included in every backpack is a note with a quote or words to inspire and encourage so if you can't send supplies, you can #CareThroughContribution by sending some "Words of Inspiration"… so send in your favorite quotes or write a personal note (perhaps something you would want to hear or would have said to your younger self) for children to hear and have #hope. These can be sent by email to admin@restoreFIBI.com – just include in the subject line "Words of Inspiration".