Be a Leader and Spark Change in Your Community. Apply for the next free Active Citizens Training!
Are you fired up to make great things happen? Passionate about immigration, food security, education, homelessness, unemployment, or something else? Join AMP Global Youth and the British Council for the next Active Citizens training! Through a series of fun and challenging workshops, you'll gain the skills, knowledge and tools you need to be a more confident leader and changemaker in your community.
Through fast-paced and small-group workshops participants will:
Gain a better understanding of the concepts of identity, culture and community, as well as the beliefs, behavior and attitudes of themselves and other people.
Learn methods of dialogue as a tool for building empathy, trust and understanding within and across cultures.
Identify a problem they would like to address and plan a social action project to do so.
Meet new people, build confidence, develop their CV and make a difference in their community.
The training will take place at American University October 5-7, with two additional workshops in the evenings or weekend days later in the fall (TBD based on participant availability). Participants will also receive lunch and are eligible for a travel stipend and funding to launch their social action project.
Join us for this life-changing experience. Space is very limited. Scroll down to apply! Email us with questions: opportunities@AIDemocracy.org.
Active Citizens connects thousands of like-minded people around the world who collectively want to make a fairer and more inclusive society. It is currently active in 68 countries worldwide, East Asia, Europe, Sub-Saharan Africa, South Asia, Middle East and North Africa, and the Americas. This is an exciting chance to be part of the first US-based Active Citizens cohort! More about Active Citizens here: https://www.youtube.com/watch?v=kiZNO_Lca8k
Meet the AMP Active Citizens facilitators!
Vanessa Faloye | Chief Trainer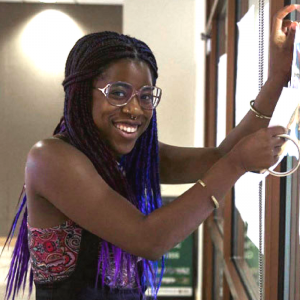 Vanessa is a trainer-facilitator, curriculum developer, and project coordinator in social impact education. She works with AMP in designing and delivering the AMP Action Lab, Global Scholar, and AMPlifier virtual trainings for global youth. Her curricula span anti-oppression; systems thinking; and social action as ways to educate and inspire systems-level social change. In her non-existent spare time, she also does motivational speaking and blogging on social innovation. Vanessa has a double honors bachelors degree in International Relations and Spanish and a post-graduate certificate in Social Enterprise and Innovation. She is really passionate about traveling, reading, and speaking Spanish.
Jade Richards | Facilitator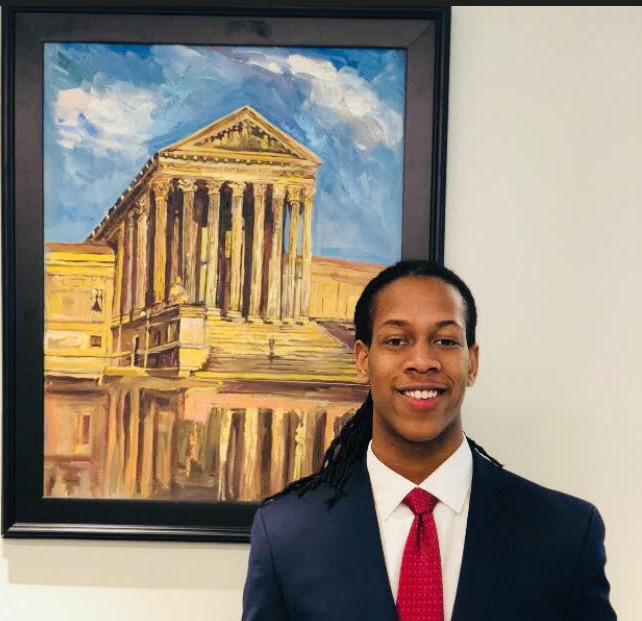 Richards is a senior at American University studying Psychology and Education Policy. In his time in college, he interned for organizations such as the Aspen Institute, the Congressional Black Caucus Foundation, and the New York City Council. On his campus, Richards served as American University's NAACP Education Committee Director, during which time he worked with DCPS and local nonprofits to further efforts to improve post-secondary education access and success. In addition to this, Richards launched a campus organization to address institutional transparency and administrative use of student data. Richards plans to work on education policy following his graduation.