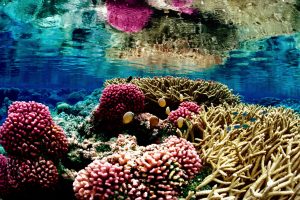 Hello! My name is Dara, and I am from Charlotte, NC. I enjoy hiking, scuba diving, and generally being around nature. When I was 6, I experienced one of the most traumatic experiences of my life. During a normal family vacation to the beach, I was swept out to sea by a riptide and went missing for several hours. I was found unconscious a mile and a half down the beach. As a way to cope with this incident, I started researching.
Coral reefs all over the world are being destroyed and bleached rapidly. In the summer of 2015, I volunteered for the Coral Restoration Foundation. When I was at the reef, I was shocked. I never expected to see the reefs so desolate, with bleached corals and highly decreased biodiversity. Coral reefs are harmed by a number of factors, including bad fishing practices like dynamite and cyanide fishing and by ocean pollution, global warming, and ocean acidification. Reefs are crucial to our global ecosystem. They cover only 2% of our Earth's surface, yet are home to 25% of all marine species. We've already lost 27% of the world's reefs, and 58% percent of remaining reefs are threatened by human activity. Over 450 million people depend on these reefs for food and income.  We do not have to stand by and watch our reefs and ocean life be destroyed by careless human activity. Our plan is to advocate for safe fishing practices by petitioning fishing companies and to educate people about the human waste that destroys our reefs. We're looking for people to help lead our cause. Are you interested?
Instagram Post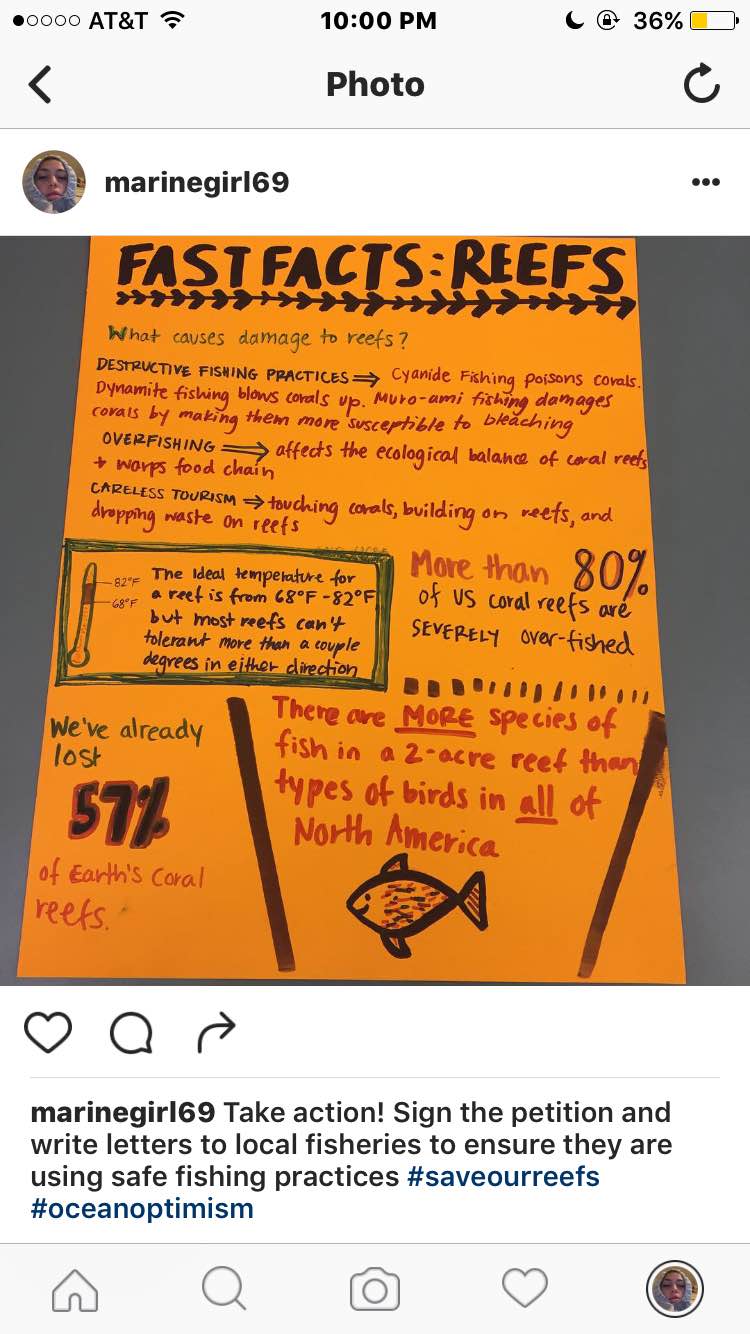 This blog post is authored by Dara Abrecht. It is a part of a series of campaign and blog posts written by our incredible Global Scholars during the summer 2016 program. If you're a high schooler interested in studying international relations in D.C for summer 2017, you can look into the Global Scholar program here. Applications open soon! If you're a college student interested in our programs, we also offer a similar online version called Global Leader, held in the Fall. More information can be found here.