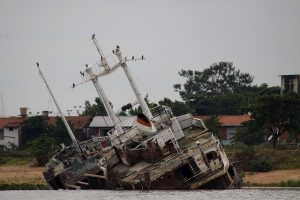 Hi, my name is Hannah, and I am from Falls Church Virginia. Throughout my life I have always known not to litter. However, this summer when I went to Paraguay, I learned firsthand that some people have no choice but to put their trash in streams and rivers. Right now, 36% of Paraguay is living in extreme poverty. In 2015, Rio Paraguay flooded, and 130,000 people were forced out of their homes. 41,000 of those people are currently living in temporary shelters in communities in and around Asuncion. The government does not pick up trash in these communities because it does not recognize them as legitimate neighborhoods. As a result, trash is thrown in streams and rivers. Now, these streams, which were once crystal clear, are filled with trash.
However, if we work together, we can work to provide dumpsters for these communities, helping make living conditions safer and restoring their streams and rivers. Our group is working with youth groups and community leaders to provide dumpsters and transportation of trash to landfills. We are looking for people who want to help. We will meet next month for lunch and to Skype a community leader, Domingo Alonso, the head of the local Santa Ana Community Center. We will talk with him to hear his thoughts on our proposal. If you cannot make that meeting, we will also be having a yard sale in April. Tell your friends to come and bring anything you do not need anymore. Food for everyone will be provided and all profits will go to the campaign.
Infographic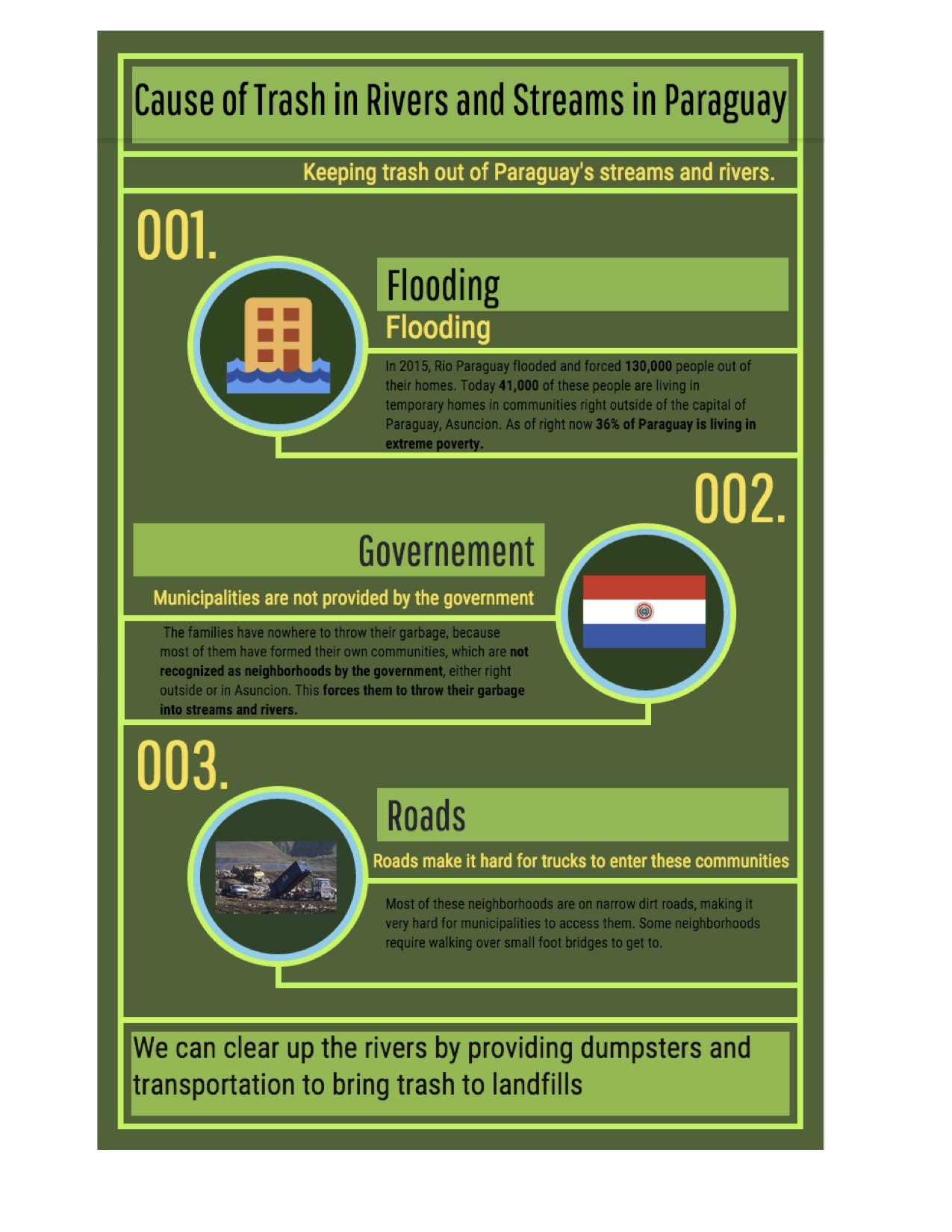 This blog post is authored by Hannah Trauberman. It is a part of a series of posts written by our incredible Global Scholars during the summer 2016 program. If you're a high schooler interested in studying international relations in D.C for summer 2017, you can look into the Global Scholar program here. Applications open soon! If you're a college student interested in our programs, we also offer a similar online version called Global Leader, held in the Fall. More information can be found here.