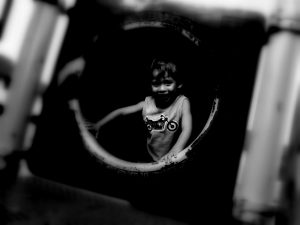 To quote Brazilian philosopher and politician Roberto Unger, "Brazil has no future as a China with fewer people." Though said by a Brazilian, this quote strongly reflects the American view of Brazil, as it is a country with a plethora of social, economic, and even political issues to be discussed. One of the main issues with Brazil is its compliance with international conventions, one of those being the Hague Conference of 1980 on the Civil Aspects of International Child Abduction, which was signed by Brazil and 92 other countries.
Written on the 25th of October of 1980, the resolution, in its own words, demands that, "where a child has been wrongfully removed or retained in terms of Article 3 and, at the date of the commencement of the proceedings before the judicial or administrative authority of the Contracting State where the child is, a period of less than one year has elapsed from the date of the wrongful removal or retention, the authority concerned shall order the return of the child forthwith." In 2014, the US State Department Office of Children's Issues released a list of non­-compliers to the resolution. The listed countries are: Argentina, Brazil, Colombia, Costa Rica, Dominican Republic, Ecuador, Egypt, Guatemala, Honduras, India, Jordan, Lebanon, Nicaragua, Oman, Pakistan, Peru, Poland, Romania, Saudi Arabia, Slovakia, The Bahamas, and Tunisia. Interestingly enough, not only was Brazil listed as a one of the top non­compliers with international standards, but it was also accused of having 14 cases where applications for return had remained open for more than a year after the date of filing.
For over 7 years, I was in those statistics. At one point, I was the longest standing open case of abduction from the United States in the Brazilian courts. It all began on a June morning in 2006, when I arrived in Brazil. I had at that point, just finished second grade and was planning to come back to the United States in August. I had gone to Brazil to visit my mother's relatives, as she was a Brazilian immigrant to the United States. However, as can be inferred, I was held by my mother in Brazil. As an 8 year old, I did not know much of what was going on, other than that I would be living in a new country without my father, who despite circumstances was never prevented from unsupervised visitations. Being so, after about a year and a half in Brazil, in March of 2008, my father visited me for the first time in Brazil. After that first visit, it became very common for my father to visit me over our vacations, even though they did not exactly match up because of seasonal disparities. Over my next 7 years in Brazil, my father would come to visit me 8 times. My father also called me quite often. It was relatively rare that an actual conversation would be held, as I was very young and did not understand the complexity of the situation that he was going through. Over the years, as I grew older, communication decreased exponentially and it got to a point in 2011 when he no longer came to visit. However, the lapse in communication was not long, and in October of 2013, my mother willingly returned my sister and I to my father's custody as she could no longer financially support us. She had recently lost her job in a government cabinet.
Over the years in Brazil, there was a clear cause and effect relationship between the 2006 abduction and many aspects of my life. These aspects ranged from a lack of social stability to a lack of social skills. However, though my father was often not a present figure in my life, my maternal grandfather willingly accepted the role. He filled many roles that would normally be attributed to a conventional father such as driving me to soccer practices, occasionally picking me up at school, and even just serving as a male role model. Speaking of male role models, though I did not get to know him well because I left so young and have minimal memories of him, in 2007, my paternal grandfather would come to pass due to heart failure. His last wish was for me and my sister to go back. To my grandfather's dismay, his wish would not be granted before his passing. The lack of a parental figure also arguably affected my grades, which were within the failing range in a number of subjects, especially math, which would regularly show up on my list of failed classes. Though it took 7 years, my grandfather's wish would eventually be granted in October 2013.
It was a sunny September day in 2013 when my mom said she was sending me back to the United States. As she had battled in court with my father for 8 years for my custody and won in every single possible jurisdictional level and also had over the years spoken many times of sending me back to the land of Uncle Sam, I did not take it too seriously when she said it again one morning randomly. It turned out that she was serious. The moment she came to pick me up at school, she said she had removed me from school because I was returning. Because of the high level of inefficiency in the Brazilian government, it took 3 weeks out of school before I would return home. Once in the United States, it would take much effort from all sides for a complete readjustment to American society and a new approach to school. Not long after returning to the land of opportunity, with parental support, I realized that a new approach was needed towards school. In the past 2 and a half years, I have gone from failing in a number of classes in Brazil to a 3.99 GPA in honors and AP level courses.
As can be seen, not only is my story one of perseverance and victory, but it clearly shows the inefficiency of a Brazilian government, which refuses to comply with international standards. As shown both in my case, there are many negative effects to child abduction, a subject which must be prioritized in the development of American Foreign Policy not only with the nation of Brazil but with other non­-compliers such as Mexico. Due to the long­ term effects apparent with abducted infants and children, including traumas, I stand with others in their struggle for international compliance with the October 25th, 1980 Hague Convention on the Civil Aspects of International Child Abduction and have it my goal to make the American populous fully aware of this inherent problem.
This blog post is authored by Paul Weinstein. It is a part of a series of campaign and blog posts written by our incredible Global Scholars during the summer 2016 program. If you're a high schooler interested in studying international relations in D.C for summer 2017, you can look into the Global Scholar program here. Applications open soon! If you're a college student interested in our programs, we also offer a similar online version called Global Leader, held in the Fall. More information can be found here.