For those people that know me, I have always been interested in the work of creating peace for the world. During high school, my kumbaya tendencies were on a level higher than most people could handle because I was such an optimist. I could imagine nothing better, in the midst of chaos, the peace that should be installed in our society that it transforms into a utopia. College changed my tunes when things like the Oak Creek massacre, and so many other cases of hate crimes and vandalisms had been taking place against religious and ethnic minorities across the nation.
I say that my tune changed, not that my heart doesn't believe that peace can be a norm,  but that the way to peace must recognize the diversity of difference and uniqueness that is present within all. while rediscovering the common good and common action we need for a groundswell of justice and positive change.
My trip to India was unique this time around because I had gone as a professional; I entered India knowing what I wanted to do with my life, which made me more introspective and observant to the things going on around me. I went from a country with one of the most diverse demographics of ethnicity and culture in the world to a country where the coexistence of different major faith traditions was one of the oldest in the world. To put it simply: I was in such an immensely peaceful place.
The coexistence between people from various religious backgrounds is pretty commonplace in both the United States and India. For those familiar with American history, we see this diversity as a beautiful fabric that has come together over the decades and centuries as thousands of people arrived at the shore of this country and made it their home. If we each bear a needle that strengthens the seems of our fabric, it will become indestructive.
To prove that point, India's history with religious diversity has been an ongoing relationship for many centuries now. From caravans to the time of the prophet Muhammad, to the mission traveled by the apostle Thomas, and the many major religions that call India their home, there is no doubt that diversity has its place in a society when harmony is the daily goal.
I was privileged to travel to a variety of Hindu, Muslim, and Sikh temples that have been on my list for places to visit, but also to places that I never actually got the chance to see up close… Even when I lived minutes away from it!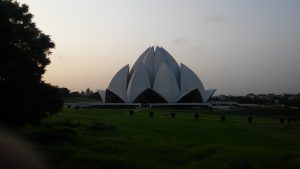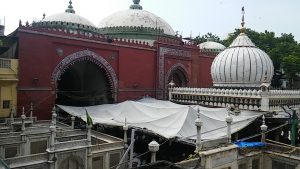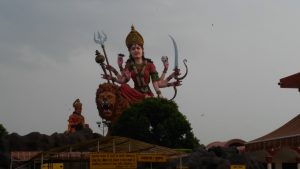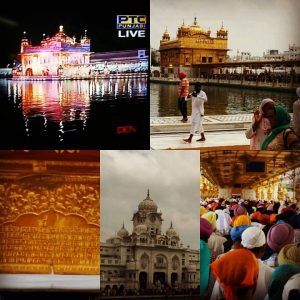 Getting to visit these places mattered a lot to me. not only because it was an opportunity to get in touch with my roots of faith, but this trip also ended up being my lesson in real coexistence and mutual respect.
The world has a lot more to offer historically through the faith traditions that have been able to build such amazing things because these temples and landmarks speak as witnesses for history and withstood the test of time to express their beautiful messages of compassion, service, and devotion.
This content is is sponsored by funding from the Stevens Initiative, promoting intercultural exchange between the United States and the world. Check out our opportunity in discovering the Middle East through Generation 7.0 and see what you can learn!