We're continuing to highlight our latest #BeGlobal opportunity, Peace Corps, through an interview with Karen Showalter. Karen was a Volunteer in Niger, West Africa. She shares her story below.
My Peace Corps experience was overwhelming and empowering. I was posted in Niger, and worked as a Natural Resource Management Specialist. I lived in a small community of about 1000 people, which had no school, running water, electricity or health clinic. Everything was new to me: the language (I spoke a language called Zarma), the weather (basically a desert, with extreme dust storms and rainy season), the food (diet was mostly millet), the work (I'd gardened, but never worked so intensely on agriculture).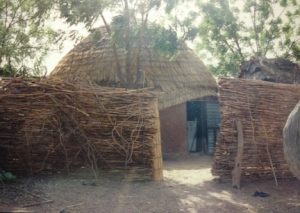 I really had no idea what to expect. This is a photo of my house, above, and my bed (and dog), below. It was actually really awesome sleeping outside at night. I got used to looking at the stars, listening to goats munching on my fence, the chatter of my neighbors as they cooked and ate dinner. Those were really peaceful, reflective times.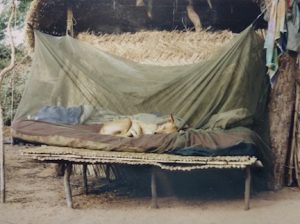 My daily "job" was as a natural resource management specialist. In reality, we worked with community members to identify what they wanted me to do in the village. During the rainy season I worked on five small field sites, demonstrating various erosion control and soil amendment techniques. Including "zai holes" which are literally small holes or trenches which catch water and nutrients. This shot is of a good friend of mine and I digging zai holes on the "tondibon" – the dry, rocky hill next to the village.
During the cold season, I did gardening, youth development and small income generation work. It was a mix of small projects, always led by and / or in cooperation with the women's, men's and/or youth groups in the village. The women wanted to learn small business skills, for example, and we lined up speakers from nearby villages to talk about making peanut butter, making shea butter, selling food, and more.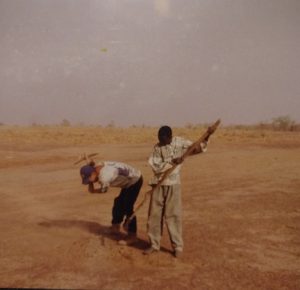 There were so many inspiring moments outside of my village, too. We lived the last wild herd of giraffes in West Africa, and they'd walk by the village a few times a year. At the end of my service we traveled north to Agadez and the Air Mountains in the Tenere Desert (on the edge of the Sahara). That was life-changing too. Just incredible spaces and people.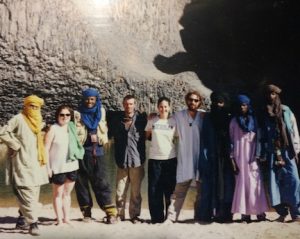 You're never alone in Peace Corps. I think some people feel like they'll be lonely or isolated. And nothing could be further from the truth. You build a new family and friends in the community where you're posted. And in Niger, we were also posted close to other volunteers. I was on a team of seven volunteeers, and we worked together on projects and saw eachother at least once / month. That community – both within my village and within Peace Corps – was the foundation for my success on every level.
My Peace Corps service has had a lasting impact on me. I now work on advocacy and campaigns, in a continued effort to help communities find their voice and mobilize around issues they care about. I'm also really conscientious around consumption, food and resource use. Seeing the incredibly scarcity of things like water in Niger sensitized me to how truly imbalanced our resources are.
Would I recommend Peace Corps? 1000 times yes. You're given a meaningful assignment, learn a new language, learn a ton about yourself and your role in the world. You're also given a living allowance, and they give you a small readjustment allowance for your return to the US (I used mine to travel to Nepal, India and Thailand actually!). Two years isn't a long time, either. I stayed a third.
I learned so much more about myself, and from the people I lived with, than I ever contributed. It was a time of tremendous growth, as a person, a global citizen, an organizer and more.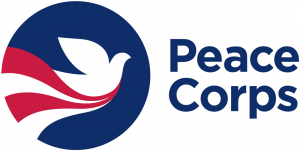 "The Peace Corps is a service opportunity for motivated changemakers to immerse themselves in a community abroad, working side by side with local leaders to tackle the most pressing challenges of our generation.". Find out more: www.peacecorps.gov.