We're highlighting our latest #BeGlobal opportunity, Global Citizen Year, through a personal account by Amanda Hawks, a GCY Fellow. She is currently in Garopaba, Brazil.
This week's profiles are a part of a series featuring Global Citizen Year Fellows.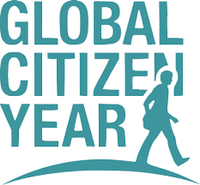 Global Citizen Year is the launching pad for bold high school grads who are hungry to see the world and to make a real impact. Global Citizen Year Fellows live abroad in Brazil, Senegal, Ecuador or India before starting college. They explore a new culture, learn a new language, live with a host family, make lifelong friends and make a difference. Immersed in a new community and contributing to local projects in fields like education, health and the environment, Fellows break down the barrier between "us" and "them", and between the classroom and the world. Apply today; early decision deadline is Dec 1st.
Some mornings I wake up and keep my eyes shut for a couple extra seconds wondering if these past two months have only been a dream. I'm afraid that I'll get out of bed and walk back into my normal life in Boise, Idaho. Then I open my eyes, and remember how privileged I am.
Each morning, I walk into my living room and am greeted loudly by my host mom saying, "Booooooom dia, Amandinha". This is not my normal life; I'm not going to walk into the living room to see my old family anytime soon. For now, Brazil is my home.
I'm here in Brazil because I chose to take a bridge year with an organization called Global Citizen Year, instead of going directly to college. One of the primary reason that I chose to take a bridge year is because in high school the pressure was on. I turned eighteen this year and yet I was expected to know what I wanted to study, and subsequently what I wanted to do with my life. I didn't know (and still really don't). I knew that I had a lot more to learn, and for me the best way to do this was to travel to another culture, learn a different language, and immerse myself in an entirely new culture.
I arrived in Brazil after more or less 24 hours of traveling, and the first thing I noticed when I stepped off the plane was a huge Brazilian flag waving in the air right in front of me. I was in a big city, and the only thing that indicated I had left the States was the amount of Portuguese I heard in every corner.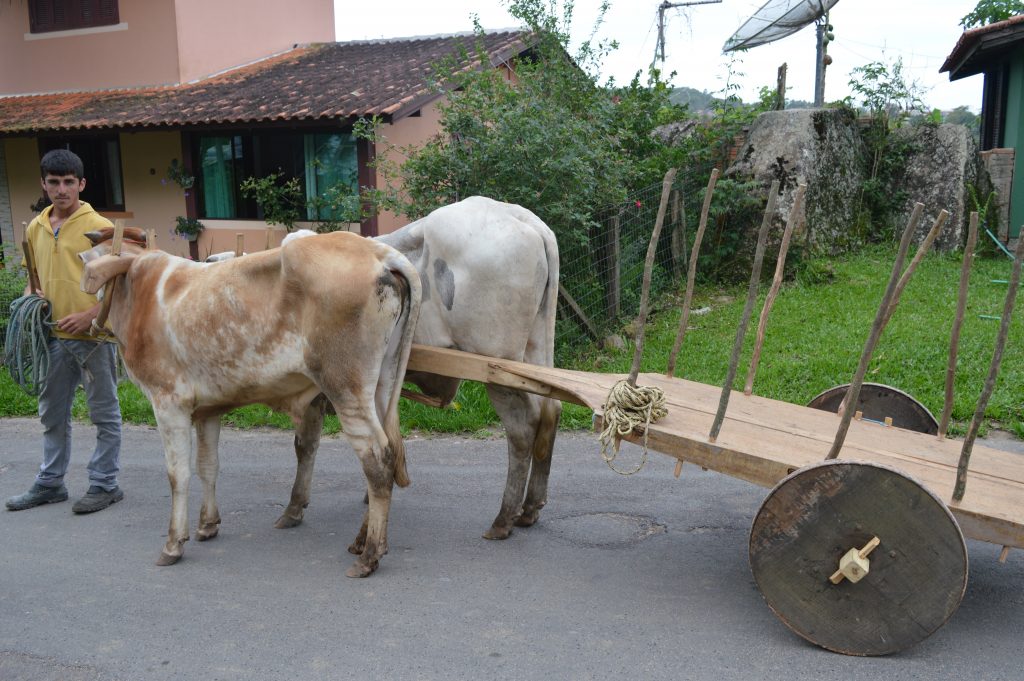 From there I had three weeks of training before I was sent into my host community. My host community is where I am now learning the most. I'm learning Portuguese, immersing myself into my host family, and learning through my apprenticeships. I am working with two different organizations. This first one, Monitoramento Mirm, takes kids from schools around my community to the ocean and teaches them about safety and environmental preservation.
My other apprenticeship at APAE (association, parents, friends and exceptions), a school for students who have disabilities, has a very special place in my heart. It's one of my biggest challenges and also one of the most impactful parts of my experience. In my first week of work, I was barely able to understand anything. I remember how hard people tried to communicate with me before finally giving up and asking if I was lost. One thing I've noticed at APAE  is that everyone has a different way of communication, and one of the biggest difficulties is interpreting all of them and giving all of the people the time they deserve.
Despite the challenges, walking into work everyday and hearing a chorus of "boa tarde" (good afternoon)  before spending the day doing art, and dancing, and talking with these people reminds me why I came to Brazil. For me, the best way to learn is through listening to the stories of other people and I've been granted an amazing opportunity to do this.
So, if you're considering taking a bridge year, do it! It's easy to turn away out of fear, or the desire to go straight to college. For me this year was a giant leap and it turned out to be entirely worth it. In just the last two months the way I view my world has been completely transformed, which is exactly what I'd hoped for when I arrived.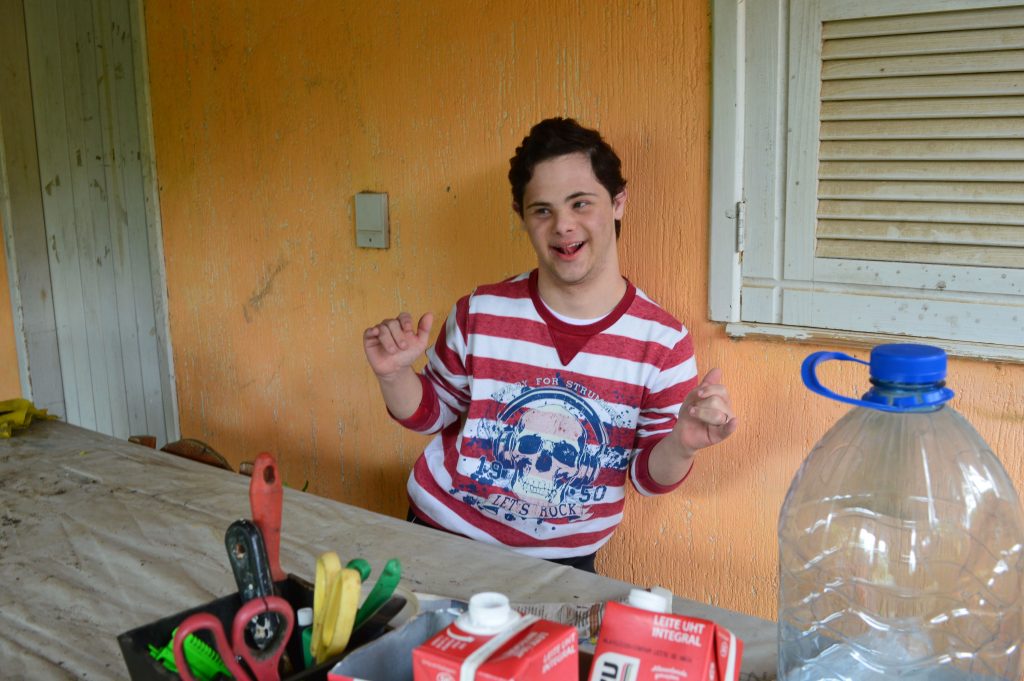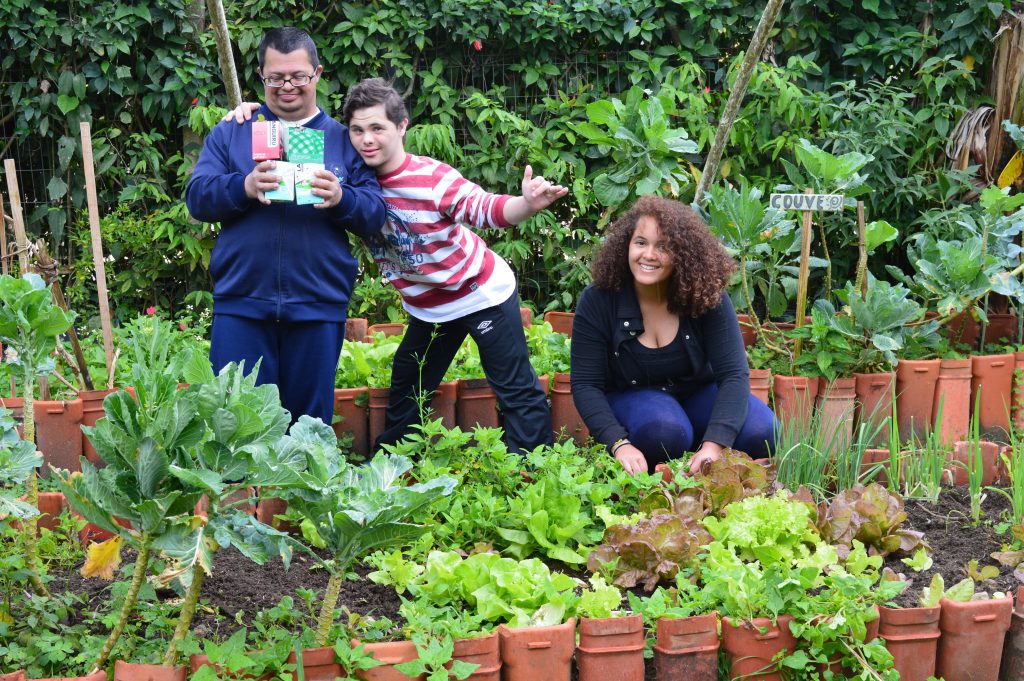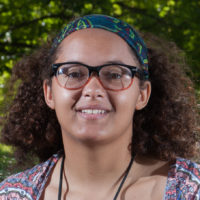 [Author] Amanda Hawks is passionate about writing, and helping other people to succeed, especially in education environments. She is involved is her high school writing center, in which she helps people better their writing. She also works at the Boys and Girls Club of Idaho. Her goals this year are to learn as much as she can about herself and her impact on the world, and to center herself by learning about a different culture. Her favorite quote is, "So we beat on, boats against the current, borne back ceaselessly into the past."