We couldn't be more excited to announce four new members of Board of Executive Directors. These inspired and generous individuals help steer our ship, chart our path, and fuel our work. Check out snapshots of each below, and find their inspiring full bios here!
Jenni Cardamone is Director of Partnerships at Devex, the media platform for the global development community. Prior to joining Devex in 2013, Jenni was a Senior Associate in Business Development and Marketing at Deloitte LLP where she oversaw branding and strategic communications within three strategic areas of Deloitte's Federal portfolio: the Intelligence Community, the International Development community, and the Postal & Logistics industry. Read full bio here.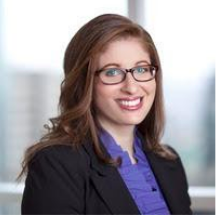 Anthony Mitchell is a native of New Orleans, LA and received his Bachelors of Arts Degree in Political Science with dual minors in Civic & Community Engagement and Communication Arts & Sciences from the Pennsylvania State University. Previously, he has served as Assistant Executive Director of the Eastern Region of Alpha Phi Alpha Fraternity, Incorporated, where he aided in overseeing more than 200 Chapters throughout the East Coast of the United States, South Africa, United Kingdom, Germany, and Asia. Read full bio here.
Giulia McPherson is the Director of Advocacy and Operations at Jesuit Refugee Service/USA. Prior to joining JRS in 2015, Giulia was with CARE USA for 11 years, most recently as Director of Citizen Advocacy. Previously, she worked in Italy and Peru for the Italian NGO CESVI as well as the Nonprofit Sector & Philanthropy Program at The Aspen Institute. Read full bio here.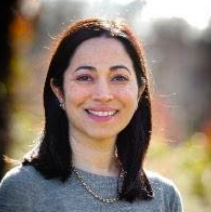 Benjamin Snow is the co-founder and serves on the board of Civocracy, a company that focuses on leveraging technology to improve the relationship between citizens and government through its platform, Civocracy.org. He holds a Masters in Public Policy from The Hertie School of Governance in Berlin, with a focus on democratic innovation, as well a Bachelors in International Political Economy from The Colorado College where he was a Davis Scholar. He is a member of the World Economic Forum's Global Shapers. Read full bio here.