Vanessa Faloye | Chief Trainer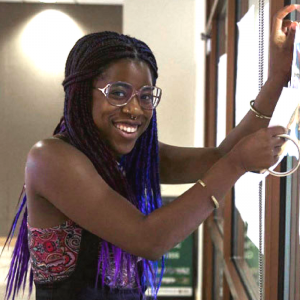 Vanessa is a trainer-facilitator, curriculum developer, and project coordinator in social impact education. She works with AMP in designing and delivering the AMP Action Lab, Global Scholar, and AMPlifier virtual trainings for global youth. Her curricula span anti-oppression; systems thinking; and social action as ways to educate and inspire systems-level social change. In her non-existent spare time, she also does motivational speaking and blogging on social innovation. Vanessa has a double honors bachelors degree in International Relations and Spanish and a post-graduate certificate in Social Enterprise and Innovation. She is really passionate about traveling, reading, and speaking Spanish.
Karen Showalter | Chief Maker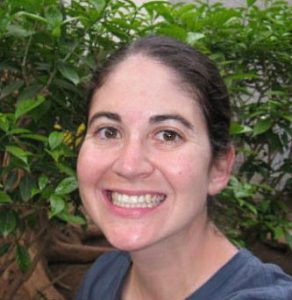 Karen has led the Global Scholar program for the past 7 years, and has developed and delivered programming around social change, advocacy, strategic communications, and movement building for over 15 years. Karen was previously the Executive Director of AMP Global Youth, and is current Co-Chair of the Board of Directors. When not coaching AMP leaders, she's a Senior Campaign Director for a national women's organization. She has worked for Oxfam International, MomsRising, Netcentric Campaigns, and the Bank Information Center, and has worked in Mali, Niger, Nepal and the United States. Karen got her start as a Peace Corps Volunteer in Niger, West Africa. She has a Masters Degree in Public Affairs from the Woodrow Wilson School of Princeton University and a Bachelors Degree from the University of Michigan. Karen is also a Penn State Master Gardener, avid skier and aspiring fiber artist.
Tabashshum Islam | Coordinator, Global Scholar NYC
Working to address human rights initiatives as an interpreter, counselor, researcher, teacher, and facilitator, Tabashshum actively engages in workshops and events to spread awareness about gender-based violence, human trafficking, and workers' rights. Presently, she is an adjunct lecturer teaching Urban Poverty and Affluence at CUNY Queens College and a graduate intern at New York State's Office of Temporary Disability Assistance for their Human Trafficking programs. Her most recent work experiences have been at Human Rights Watch as an Associate in the Women's Rights Division and as a writer for Pen America in its Dreaming Out Loud program. She has also worked at Womankind (formerly New York Asian Women's Center) as the Bengali-speaking One Again anti-sexual violence Advocate and Project Free anti-human trafficking Advocate. At Womankind, she worked directly with those who have witnessed and/or experienced domestic violence, forced marriage, sexual assault, and/or human trafficking, in order to address their needs and goals through comprehensive one-on-one counseling, wellness groups, immigration advocacy, accompaniment to court appointments, and more. Prior to her stint at Womankind, she worked in South Korea as a teacher and researcher. During that time she volunteered at the Cultural Center for Migrant Workers which inspired her to advocate for communities vulnerable to marginalization. She has completed internships at the Council on Foreign Relations, Chaya Community Development Corporation, Charles B. Wang Center, and International Journal for Body Psychotherapy. Tabashshum received her Master's in Urban Affair/Studies at CUNY Queens College and her Bachelors at SUNY Stony Brook University with majors in Psychology and Asian and Asian-American Studies and minors in South Asian Studies and Korean Studies.
Moiz Rehan | Coordinator, Global Scholar Washington, D.C.
Moiz recently completed his bachelor's degree in Political Science and French from Williams College, MA. He has also studied in Pakistan, Chicago, France, and Switzerland. He's currently working for a theatre festival in NYC and hopes to pursue a career in international development. He has extensive experience in project management, logistics, social media outreach, and mentoring young leaders and has worked with non-profits in Pakistan, the US, Japan, Tunisia, and Ghana. He has received training as an ESL teacher and has taught students of ages ranging from kindergarten to college students. He has worked on projects related to cultural exchange, global peace, leadership building, providing access to educational resources to underserved communities, child sexual abuse awareness, and LGBT rights. He also loves performing and has participated in theatre and Bollywood dancing at Williams. A sociologist at heart, he is interested in bringing an intersectional lens to international relations particularly through masculinity studies, queer theory, and race theory. He enjoys telling stories, critiquing systems of power, teaching, traveling, creating memories through food, and empowering himself by empowering others.
Rebecca Scarbrough | Coordinator Global Scholar Washington, D.C.
Rebecca (Bheks) Scarbrough has over 10 years of experience in facilitation, intercultural training, and project design and management. Prior to embarking on her graduate studies in Sustainable Development at the School for International Training in Washington D.C., Rebecca served in the Philippines as a Children, Youth, & Families Peace Corps Volunteer from 2012-2014 where she focused on gender, reproductive health, maternal & child health, and youth program management. Originally from the Washington D.C. area, she spent the early portion of her career holding leadership roles managing youth development programs at the YMCA , assisting in a NGO start up, and directing specialized Youth Camps for marginalized Youth in the D.C./Virginia area. Rebecca holds a Bachelor's degree from Old Dominion University in Communications with an emphasis in children, families, & crisis. Rebecca has engaged in international development programming evaluations in India with the Human Development Research Center where she worked with migrant mothers and children and access to education. In addition to her sector passion of youth development and young adult engagement, Rebecca takes great interest in strategies to combat Gender Based Violence, including intimate partner violence and trafficking in persons. She values participant led approaches, team cohesion, and adult centered learning. Her most recent endeavors include serving as Field Operations Manager for the Foundation of International Medical Relief of Children in the Philippines where she led medical volunteers in the engagement of communities in non-communicable disease prevention and intervention strategies with the University of the Philippines. Her multi-sectorial background and passion for the power of YOUth has led her to her current role with the Global Scholars program. She is thrilled to work beside young change makers and provide mentorship so that we can all participate and contribute to the positive development of our globe.Moiz Rehan: Coordinator
Herrana Addisu | Coordinator, Global Scholar NYC
Herrana Addisu acquired a Bachelor's Degree in Political Science and Women and Gender Studies and received her Master's Degree in United Nations and Global Policy with a concentration in Human Rights, Gender Equality, and International Law from Rutgers University. She studied a semester abroad at the University of Kassel, Germany with the International Center for Development and Decent Work. As an Ethiopian native, she speaks fluent Amharic and English. She has a deep passion for youth global empowerment and development. Prior to joining our team, Herrana served as the Program Assistant for the Institute for Women's Leadership, where she took an interest in feminist leadership and helped support different workshops and programs. She is also a grassroots organizer as the founder of BlueFoot Print Project, an organization that seeks to educate the African American and Latino youth community on human rights and global policy.
Josephine Thornton | Social Media Fellow
Josephine is an incoming fourth-year Sociology major at the University of California – Davis. A Berkeley native, she is the Social Media Director for the UC Davis chapter of Her Campus, a national collegiate women's publication, dedicated to the advancement of women. Out of all of the Her Campus platforms that she runs, Instagram is her favorite, as she enjoys creating a dynamic and accessible space for her users to discuss relevant social and political issues. Through Her Campus, Josephine has participated in various community outreach events, including an annual Menstrual Product Drive, where all proceeds are donated to the local women's shelter. In addition, she interns at the UC Davis Magazine, a print, and digital publication, where she greatly enjoys writing articles and interviewing Davis alumni. In the past, Josephine has interned for a local candidate's successful campaign for the Board of Education, where she was responsible for furthering social media presence and community outreach. For fun, she enjoys reading, running and traveling. Josephine is thrilled to be working at AMP this summer!
Amanda Hurwitz | Global Scholar Intern
My name is Amanda Hurwitz and I am a rising Junior at American University, studying International Relations and Women's and Sexualities Studies. Growing up as a triplet with two sisters, I was encouraged to find my individuality from a young age and was given first-hand knowledge on the positive influence of female empowerment. My recent role as Hillel's Engagement and Entrepreneurship Intern allowed me to explore my passion for global issues on an academic and social platform. Through planning events for the LGBTQ and Jewish communities I was able to examine the intersectionality of religion, gender, race and oppression as a whole. I believe that the AMP Global Scholars Program will set the stage for future students and educators to find their place in today's political climate and am very excited to assist in this process!
Priscille Tambwe | Global Scholar Intern
Tambwe is an international student originally from the Democratic Republic of the Congo. She just completed her junior year at Georgia State University, and recently led the fall 2018 Up to Us cohort campaign on her campus where she raised awareness about the U.S. long-term national debt. Tambwe is a person striving to make a difference in her community and positively impact the world. In her freshman year, she co-founded the African Student Association on her campus where she served as vice-president from spring to fall 2017 and worked toward educating the student body about different aspects of the African continent. She speaks four languages fluently.
Jasmine Hudson | Global Scholar Intern
Jasmine is from Milwaukee WI. There, her journey began as she reformed her community and pushed to make a difference. Throughout her life she's always been active in the Boys and Girls club of Greater Milwaukee and Metro Atlanta. From mentoring youths and organizing protests, her journey to making a change had just begun. The summer before moving south, she interned with AmeriCorps and continue to build bonds and educated those she came in contact with. She is currently a senior at The Florida Agricultural and Mechanical University where she is studying Psychology with a minor in International Relations. She's the president and Founder of Sister Circle, an organization geared towards unification of all women amongst college campuses. She's the International Relations Advisor for Just a Brunch of Women, a group that connects women globally. She's a mentor for Big Brother Big Sister of Big Bend, on campus Big Sister Little Sister, Voices Poetry Group and she's heavily involved with the NAACP. Her goal is to leave behind a legacy and inspire others to make a change. Her plan is to attend law school and make a change within the communities around her and be a supporting force in civil rights. Her motto is : "At the end of every storm is always a rainbow and rock bottom isn't the end but the start of a new beginning."
Fall 2018
Jade Richards | Facilitator, Active Citizens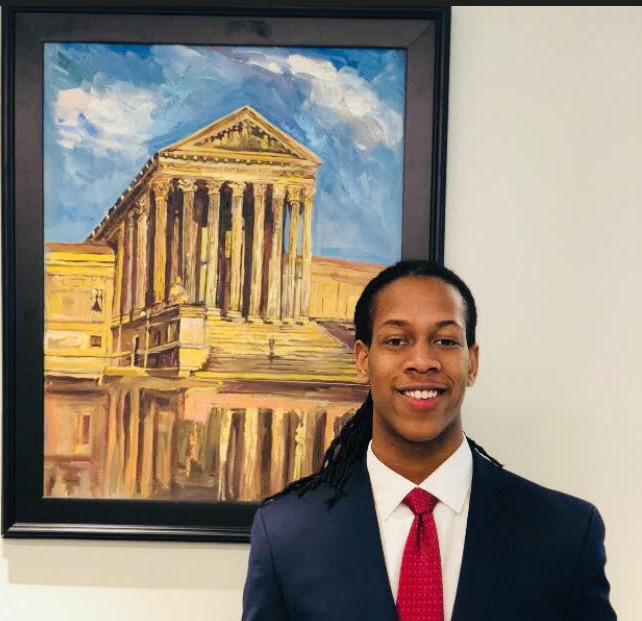 Richards is a senior at American University studying Psychology and Education Policy. In his time in college, he interned for organizations such as the Aspen Institute, the Congressional Black Caucus Foundation, and the New York City Council. On his campus, Richards served as American University's NAACP Education Committee Director, during which time he worked with DCPS and local nonprofits to further efforts to improve post-secondary education access and success. In addition to this, Richards launched a campus organization to address institutional transparency and administrative use of student data. Richards plans to work on education policy following his graduation.
Diana Bender-Bier | Intern Summer, Fall 2018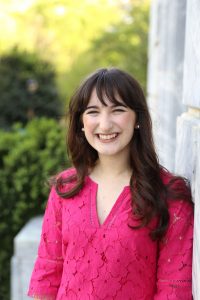 Diana is a recent graduate of Emory University with degrees in Biology and Comparative Literature. She grew up in Rockville, MD and began her advocacy work in her middle school years lobbying for safe international road travel (ASIRT), continued in high school as she served as one of the three Maryland delegates at the Washington Youth Summit on the Environment, and in college she served as a philanthropy chair and legislator in her student government. After her first year of college, Diana interned for So What Else?, a nonprofit dedicated to keeping children from inner city D.C. healthy, happy, and safe. After that, she was inspired to work with Atlanta's homeless population through sandwich drives with Atlanta Community Food Bank, discussions with Gateway Center residents and volunteers, trips with nonprofits that grew produce for homeless shelters in Atlanta and that provided outdoor activities for children in inner city Atlanta. She also has a passion for teaching, and has taught children ages 2 to 12. She is interested in international development, poverty (access to water, food, and shelter), nutrition, and youth education. She also has an interest in cancer biology research and treatment accessibility. She values inclusivity and accessibility!
Rebecca P. | Intern Summer, Fall 2018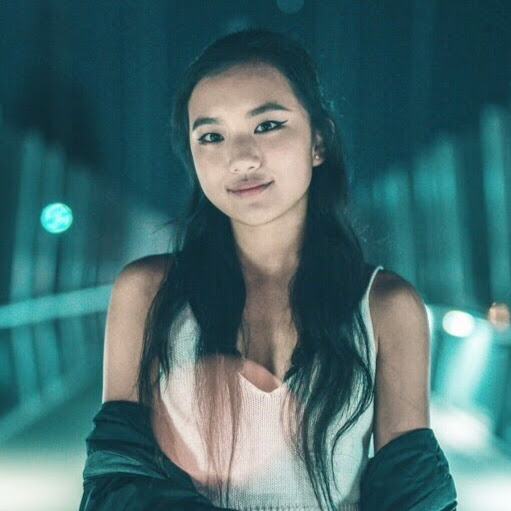 Rebecca is currently rising Junior at a high school in the Bay Area, California and is passionate about international service, politics, development, and youth advocacy. In the future, she hopes to pursue a career in international relations as well as government and politics. Throughout high school, she has founded a nonprofit organization called "CourageGifts," as a means to raise awareness for global issues through encouraging the public to sent gifts and letters to people who are affected by them. Through her weekly reading and writing tutoring classes with middle school students, Rebecca dedicates a time during each lesson to initiate a discussion about global news and concerns. As a board member on both division and school leadership teams in Key Club, Interact, and DECA, she encourages students to participate in efforts towards supporting international projects by serving for and raising money for the Pediatric Trauma Program, UNICEF, March of Dimes, and many more. Additionally, she founded an Asian Student Union at her school in order to celebrate its diversity as well as inform students about relevant issues that occur within the continent. She also values and supports efforts towards environmental and substantial development and serves as a representative on the National Youth Council for Project Green Schools. In 2018, she attended the Global Scholars program and learned about AMP's global impact and dedication to youth. As a result, she was motivated to be more involved within the organization. This year, as an intern, she hopes to help spread and expand AMP's message and outreach to students around the global community! She is excited, ready to meet and serve as a great communicator and mentor to students! She believes that because youth are one hundred percent of the future, the leaders of tomorrow, it is important for them to seek global interest and change.
Liah | Intern, Fall 2018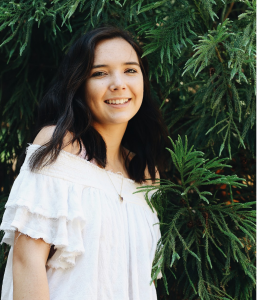 Liah is a junior at an inter-city school in Atlanta, Ga. She has a strong passion for justice and political empowerment, inspired by the consistent injustice and hatred going on in our world today. She has seen the first hand effects of racism, sexism, and classism that persist to be an issue. Her personal experiences and the experiences of those closest to her have urged her to partake in more of a leadership position concerning global issues. She is a part of the racial healing organization ARROW and is one of their teen advisors and because of AMPs global connections and influence she is excited to contribute to their organization as well.
Charlotte | Intern, Fall 2018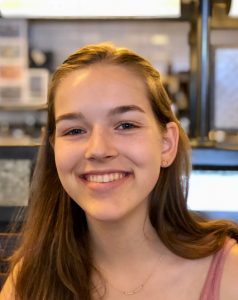 Charlotte is a junior at Northridge High School in Tuscaloosa, Alabama and is dually enrolled at the University of Alabama through their Early College program. She attended AMP's Global Scholar program this summer and is interested in international relations and humanitarian aid; she is especially fascinated by how education or the lack thereof intersects with issues such as socioeconomic status and health. For the past three years, Charlotte has worked with the organization TASSEL Cambodia as a fundraiser and a virtual English teacher for children and adults in rural Cambodia. Charlotte also volunteers as an ESL tutor for non-native English speakers in the Tuscaloosa area and is a member of the Tuscaloosa Chamber of Commerce Forerunners, a small group of juniors that partake in community service projects around the county. Having grown up in Los Angeles, California and later moved to Alabama, Charlotte recognizes the misunderstanding and polarity that plagues today's political dialogue and international community and therefore hopes to foster more understanding and compassion between people of different backgrounds, on both a small and large scale. In her limited free time, Charlotte enjoys doing ballet, playing the piano, and studying Russian. Charlotte is excited and honored to be an AMP intern this year!
Arly | Intern, Fall 2018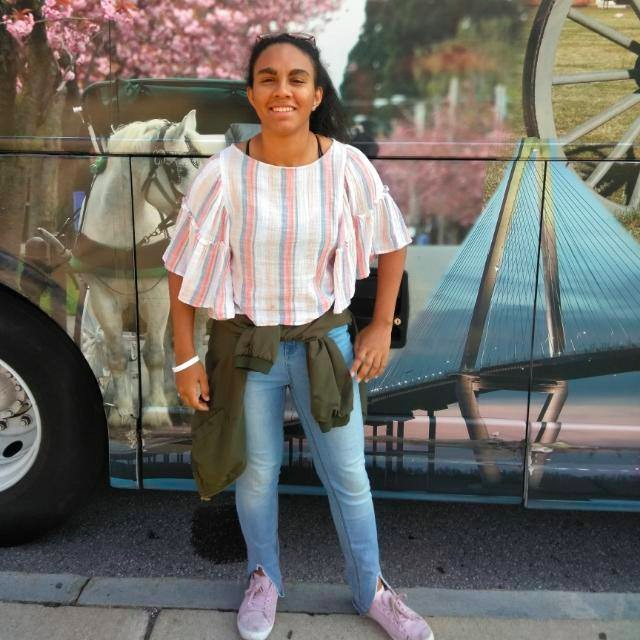 Arly is from the South Bronx, New York. She loves to speak out about different issues that happen around the world because she feels that it is essential for everyone to be aware of the global issues happening around us. She went to the AMP Global Scholar Program this summer 2018 and it was an amazing experience. She had so many opportunities to learn about different ethical dilemmas and controversial issues that are happening around us. During her free time, she loves to make music especially focusing in the Hip-Hop and rap genre and playing the piano, electric bass and expressing herself in many different ways. She grew up knowing that she has a voice and she feels that it is important for everyone to express themselves in a way that will help make a change in the world that we wish to see. She also loves to read and run during her free time. At my school, she helped found the Hispanic Heritage Culture club because she felt that it was necessary for her school to represent the Hispanic culture and for everyone to aware and learn about their culture and just embrace it. She believes that everyone in the world needs to have equal opportunities to a basic education for everyone to not to live in poverty or in hunger. All of us must use our voices and strive for change the world, so that we can live in a world that we wish to see.
Kavon | Intern, Fall 2018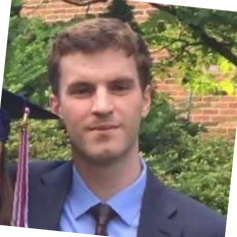 Kavon is a junior political science major at James Madison University, from Falls Church, VA. Outside of school, he is a huge soccer fan, and also plays. He also love keeping up with politics and international news. After college, he aspires to have a career that combines my interests in political communication and marketing.