Vanessa Faloye | Chief Trainer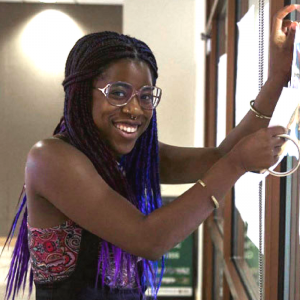 Vanessa is a trainer-facilitator, curriculum developer, and project coordinator in social impact education. She works with AMP in designing and delivering the AMP Action Lab, Global Scholar, and AMPlifier virtual trainings for global youth. Her curricula span anti-oppression; systems thinking; and social action as ways to educate and inspire systems-level social change. In her non-existent spare time, she also does motivational speaking and blogging on social innovation. Vanessa has a double honors bachelors degree in International Relations and Spanish and a post-graduate certificate in Social Enterprise and Innovation. She is really passionate about traveling, reading, and speaking Spanish.
Karen Showalter | Chief Maker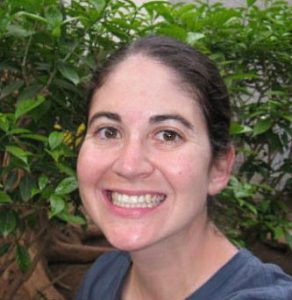 Karen has led the Global Scholar program for the past 7 years, and has developed and delivered programming around social change, advocacy, strategic communications, and movement building for over 15 years. Karen was previously the Executive Director of AMP Global Youth, and is current Co-Chair of the Board of Directors. When not coaching AMP leaders, she's a Senior Campaign Director for a national women's organization. She has worked for Oxfam International, MomsRising, Netcentric Campaigns, and the Bank Information Center, and has worked in Mali, Niger, Nepal and the United States. Karen got her start as a Peace Corps Volunteer in Niger, West Africa. She has a Masters Degree in Public Affairs from the Woodrow Wilson School of Princeton University and a Bachelors Degree from the University of Michigan. Karen is also a Penn State Master Gardener, avid skier and aspiring fiber artist.

Michał Matejczuk | Global Scholar Coordinator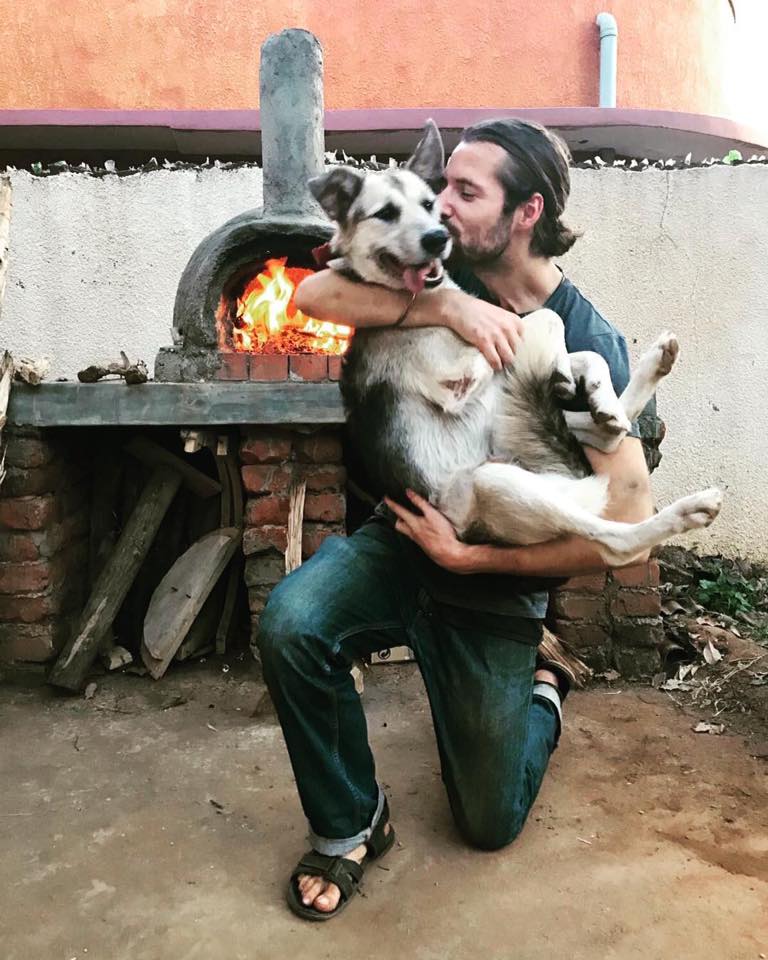 Michał is a real world renaissance man on a never-ending mission to combat global food insecurity and child malnutrition throughout Sub-Saharan Africa. Using his culinary prowess as a catalyst and inspiration for behavior change, he aspires to create better sustainable business models across Africa's powerful agricultural industry. With recently becoming a Returned Peace Corps Volunteer and serving in Uganda, Michał had the privilege of working across various sectors such as agribusiness, health, and education during his two years of service. In addition to working for Olam International, he was the National Director for the national initiative called "StartUp Uganda" that worked to promote entrepreneurship and youth empowerment throughout rural communities. Michał also managed various projects dealing in food security, environmental conservation and HIV/AIDS prevention. Graduating from the Culinary Institute of America with a Bachelor's in Business Administration, Michał will be pursuing graduate work at Cornell University this upcoming fall with a concentration in international agriculture and rural development. Michał is excited to work and share his international experiences with this year's students at AMP Global Youth, and working with them to become better global advocates and future leaders of their industry.
Kimberly Aagaard | Global Scholar Coordinator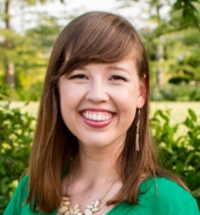 Kimberly is a foreign policy researcher recently returned from Paris, where she completed a master's degree in International Security at Sciences Po. In conjunction with her master's program, she interned last year with the U.S. Consulate General Ho Chi Minh City, Vietnam, and with the Institute for Integrated Transitions, an NGO in Barcelona, Spain. Prior to that, Kimberly worked in Washington, DC, for four years in both the private sector and the think tank world. She graduated from Santa Clara University with a bachelor's degree in Political Science and a second major in Spanish. Originally from Northern California, Kimberly enjoys music, hiking, and reading in her spare time. She is looking forward to joining the Global Scholar Program for an amazing summer!
Jade Richards | Global Scholar Fellow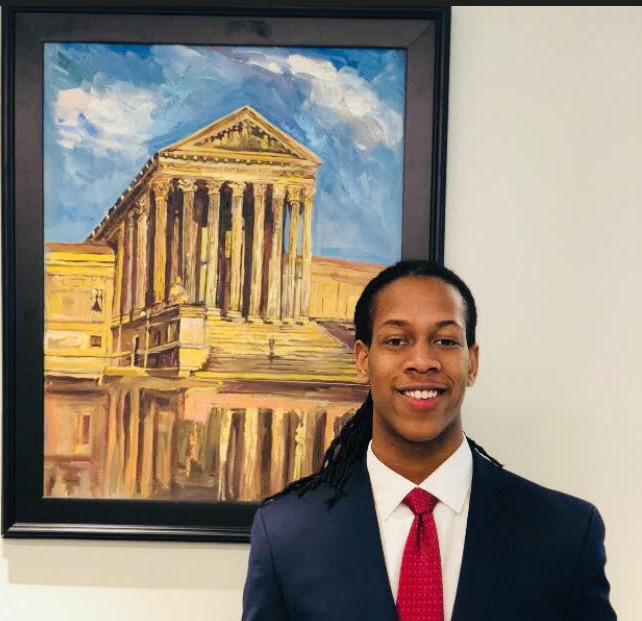 Richards is a senior at American University studying Psychology and Education Policy. In his time in college, he interned for organizations such as the Aspen Institute, the Congressional Black Caucus Foundation, and the New York City Council. On his campus, Richards served as American University's NAACP Education Committee Director, during which time he worked with DCPS and local nonprofits to further efforts to improve post-secondary education access and success. In addition to this, Richards launched a campus organization to address institutional transparency and administrative use of student data. Richards plans to work on education policy following his graduation.

Yara Hussein | Global Scholar Intern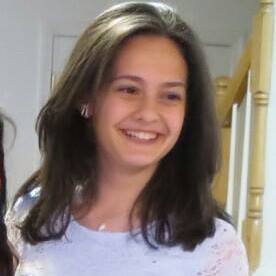 Yara is currently a rising senior at Oakton High School in Vienna, Virginia and has an avid interest in international affairs, diplomacy, and being a global and ethical citizen. She believes that meeting new people and actively seeking out new knowledge is the most rewarding opportunity in life, and hopes to be a friend and helping hand to all participants this year.