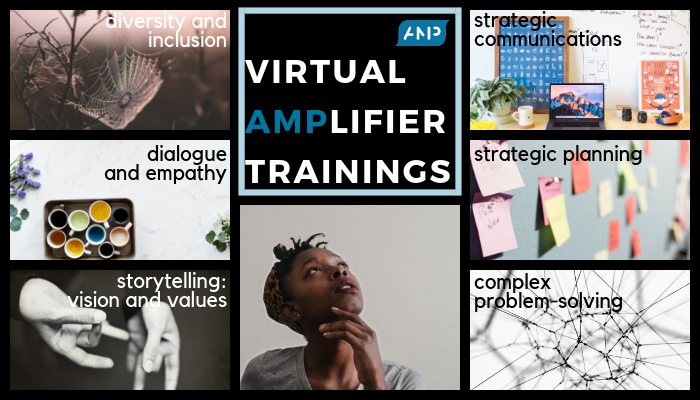 We offer our Amplifiers (free virtual trainings) on many of our most popular training topics, including: Diversity and Inclusion, Complex Problem-Solving, and Strategic Planning, and more… Read below for announced 2018-2019 dates!

Are you a teacher who thinks your students could benefit? Are you a young changemaker who wants to lead social change in your community? Join us for our Amplifier trainings, exclusively designed for the virtual space and for global youth wanting to learn about global citizenship and leadership – and how to lead change in our local and global community.
All of our Amplifiers are curated from our Global Scholar curriculum and remain highly interactive and participatory. Below is some information about the dates, times, and content of the four modules (it is not compulsory to attend all four modules although it is strongly encouraged for a maximized learning experience):
Storytelling, Vision and Values – 24th February, 4-5:30pm ET
In this module we address three powerful elements that guide your communications and your strategy: story, vision and values. We'll start by exploring tips for sharing our personal and shared stories, which are our way of making sense of the world. We'll then dive into some easy visioning tools, which will help define our personal representation of the world we're seeking to build through our work. Finally we'll talk about values: both how to identify the values that drive us as change makers, but also how to mobilize values-based messaging as we recruit others for our cause. This is a fast-paced session full of meaty tips and tricks to help leaders take their work to the next level.
Diversity and Inclusion – 17th March, 4pm ET
'Diversity and Inclusion' is for changemakers wanting to understand the types and levels of oppression faced by different identity groups as a way of working to transform our communities into more equitable and inclusive spaces.
Dialogue and Empathy – April
'Dialogue and Empathy' is for students looking to build
intercultural, interpolitical, and interfaith dialogue on campus or in school – in educational contexts of political tension and polarization.
This module blends the principles of empathy with communications skills-building in order to help students better relate to each other on divisive issues – as well as to
future stakeholders and decision-makers in their professional pipeline.
Strategic Communications – May
The key to any effective social action is that people know about it. In the age of the digital media, communications has never been more creative, dynamic, and therefore strategic. What compels someone to open that email or envelope? How can you better package your message and master it for an online and offline audience? What are the differences between social media and print media and how can you leverage these differences for your success? These are questions that reveal the behind-the-scenes thought process behind mass messaging and communicating. This module looks at the ways in which change-makers can do better outreach across a range of modern-day channels of communication.
Complex Problem-Solving – June
'Complex Problem-Solving' is for changemakers curious about investigating the root causes of our 21st century challenges for a higher and deeper social impact. Students will learn how to think about problems systemically using the emerging field of systems thinking for social change. This participatory learning experience will help students understand the complexity of systems at the local and global level.
Global Scholar x AMP Action Lab: Taster Session – June
This 120-minute session is a preview to our Global Scholar summer program. Participants will be introduced to the Global Scholar x Action Lab curriculum along with the bitesize learnings that our flagship, intensive program has to offer. This online training is for global youth wanting a crash course in international affairs, social change-making, and global citizenship. Open for accepted Global Scholars, waiting list applicants, and prospective candidates.
Strategic Planning – 27th January, 10am ET
A dip-your-toes-in training that gets straight to thinking about power and how to design your project, campaign, or action with strategy in mind. We look at strategy vs. tactics and stakeholder mapping for students to begin thinking about the change-making in a whole new way. This training is interactive so you'll already begin plotting out your project with others in the virtual room.
How the sessions work: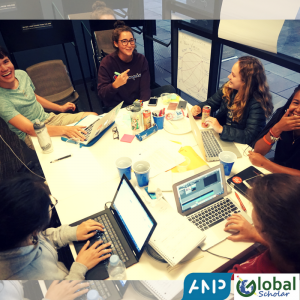 Sessions are open to individuals, as well as leaders representing a school / club / organization. Please register using the form below, and we'll confirm your spot in advance. Email opportunities@aidemocracy.org with any questions.
Each session is 75 minutes and participants are advised to sign in 5-10 minutes beforehand in case of technical difficulties. No previous knowledge or experience of the subject matter is necessary: all levels are welcome as everyone has something to learn and something to offer.
What participants say about our Amplifier trainings:
"It was great, time very well-managed!"
"The activities were excellent"
"I enjoyed working with others and discussing the difference between equity and equality"
"Can't wait for the next seminar!
If you would like to take your online learning offline and in person, check out our
Global Scholar
page and see how you can attend our two weeks intensive leadership accelerator in international affairs and social justice – based in Washington DC! We also offer customized versions of our workshops for organizations and schools.
Due to our commitment to small classroom size both on and off-line, we only have 20 places available for each session, meaning you should reserve your spot early!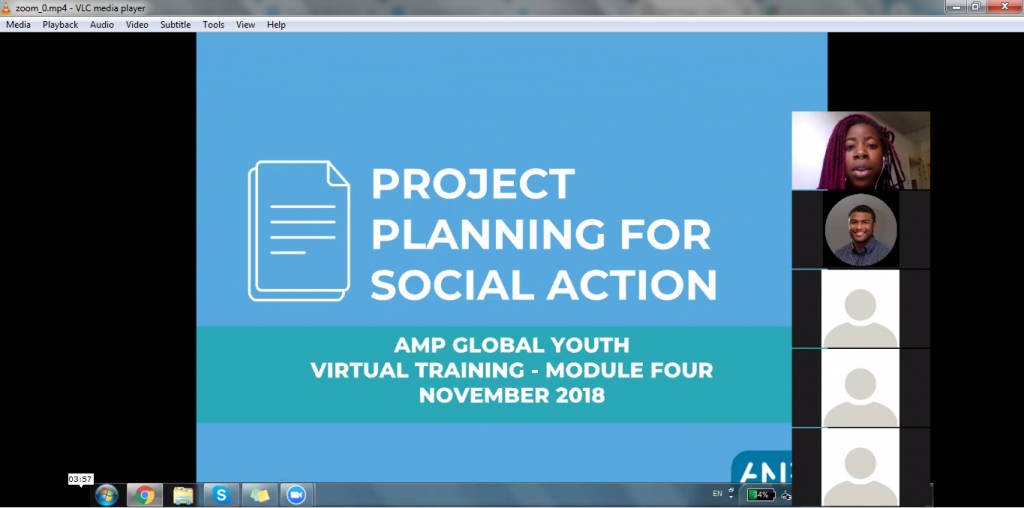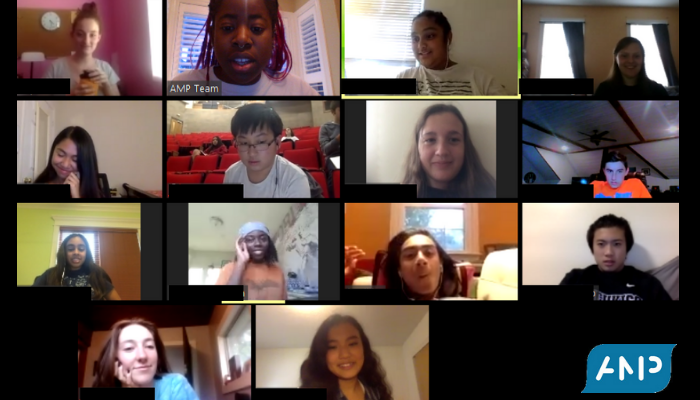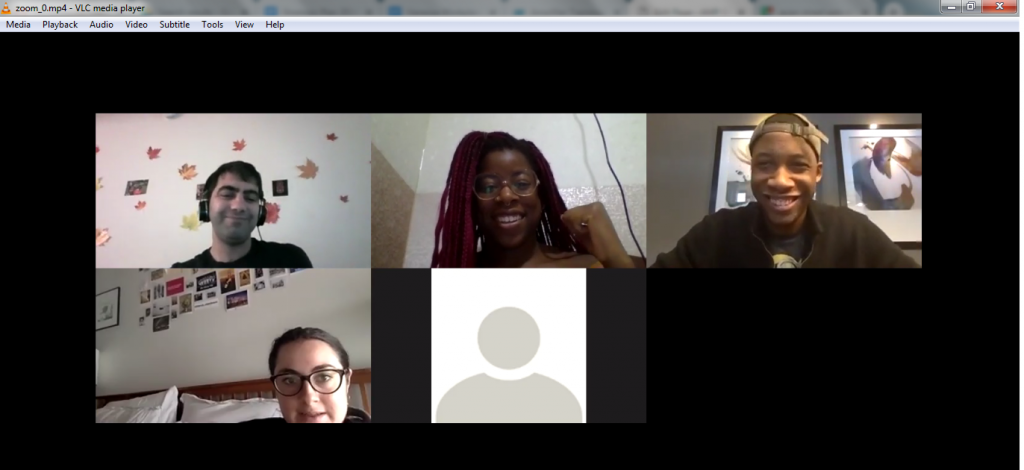 Our Amplifiers are led by:
Vanessa Faloye | Chief Trainer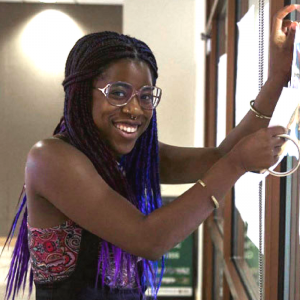 Vanessa is a trainer-facilitator, curriculum developer, and project coordinator in social impact education. She works with AMP in designing and delivering the AMP Action Lab, Global Scholar, and AMPlifier virtual trainings for global youth. Her curricula span anti-oppression; systems thinking; and social action as ways to educate and inspire systems-level social change. In her non-existent spare time, she also does motivational speaking and blogging on social innovation. Vanessa has a double honors bachelors degree in International Relations and Spanish and a post-graduate certificate in Social Enterprise and Innovation. She is really passionate about traveling, reading, and speaking Spanish.