Seth Green|Founder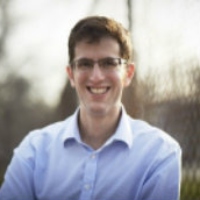 Seth Green is the founder of Americans for Informed Democracy. He is currently the executive director of Youth Organizations Umbrella (Y.O.U.), a non-profit in Illinois that works to ensure every young person has the opportunity to succeed. With a $4.3 million annual budget and 65 highly trained staff, Y.O.U. empowers over 1,350 youth every year through high-quality services including after-school enrichment, summer learning, parental engagement, mentorship, mental health counseling, and crisis intervention. Before joining Y.O.U., Seth led the Job Opportunity Investment Network (JOIN) and was a consultant at McKinsey and Company. Seth has also worked at the American Prospect, the Brookings Institution, and Lazard LLC.
Seth has presented on his work at the U.S. House, U.S. Senate, World Bank, and U.N., and he served as a plenary speaker at the 2011 White House conference on Connecting Communities for the Common Good. He has also been a guest on C-SPAN's Washington Journal, the Montel Williams Show, CNN, Fox, and MSNBC, and his work has been featured in the New York Times, the Washington Post, the Christian Science Monitor, and Marie Claire. Seth received the Search for Common Ground Award for International Understanding, and Utne Reader named him one of 50 "Visionaries Who Are Changing Your World."
A Marshall Scholar, Seth has a bachelor's degree from Princeton University, master's degrees from the London School of Economics and Oxford, and a law degree from Yale. Seth and his wife Caitlin Fitz, an assistant professor of history at Northwestern, live in Evanston, Illinois, and are proud parents of two adorable girls: Sojourner and Lundy.
Karen Showalter | Executive Chairman

Karen served as the Executive Director of Americans for Informed Democracy from 2010-2012, and orchestrated the relaunch/rebrand as AMP Global Youth. Karen is currently a Senior Campaign Director with a large national women's organization, and has served as the Advocacy Manager for Oxfam International's Education for All Campaign in Mali, a network strategist for Netcentric Campaigns, a Communications Coordinator for the Bank Information Center, and a Peace Corps Volunteer in Niger. She has spoken about networks, new media, and social change at Ford Foundation, Connect US Fund, Miami-Dade College, True Spin, Millennium Campus Network, Physicians for Social Responsibility and numerous other conferences. She has a Masters in Public Affairs from the Woodrow Wilson School of Princeton University. Karen is a Master Gardener in Pennsylvania and manages her small family farm in Ohio.
Eric Gardner | Treasurer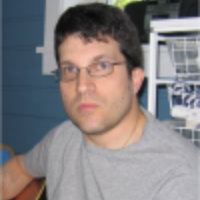 Eric Gardner is the Academic and Data Analysis Advisor at the McCourt School of Public Policy at Georgetown University where he was a colleague of Leslie Whittington, who, along with her family, was on American Airlines Flight 77 on 9/11. His brother, Jeffrey Brian Gardner was killed at the World Trade Center. His family established the Jeffrey Brian Gardner Memorial Scholarship Fund at Habitat for Humanity International in Jeffrey's memory. They also supported the building of a house with the Newark, NJ chapter of Habitat for Humanity. Family and friends continue to volunteer there annually around Jeff's birthday. Eric was a member of the board of directors of Our Voices Together an organization that merged with AMP Global Youth in 2008. He holds a BA in History from Rutgers College and a MPP from Georgetown University. He lives in suburban Washington, D.C. with his family.
David Devlin-Foltz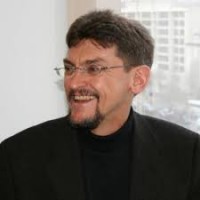 David Devlin-Foltz directs the Advocacy Planning and Evaluation Program (APEP). Since 1999, David Devlin-Foltz has directed efforts to strengthen advocacy on global issues by commissioning and helping organizations to apply tools for effective message framing, planning and evaluation. Devlin-Foltz brings to APEP some twenty-five years of experience in funding, managing and evaluating public education, international exchange, and constituency building efforts in East Africa, southern Africa and the United States.
Before coming to the Aspen Institute in 1993, he worked for the Institute of International Education, the School for International Training and the Carnegie Corporation of New York. Devlin-Foltz was responsible for Carnegie's South African human rights grantmaking from 1984 to 1988, and devised Carnegie's strategy for building public understanding in the US of international development issues.
A Peace Corps volunteer at the National University of Rwanda from 1979 to 1981, Devlin-Foltz has also taught and managed programs in France, Spain, and Zimbabwe. He received his undergraduate degree from Yale College and holds graduate degrees from the Sorbonne and the Woodrow Wilson School of Public and International Affairs at Princeton University. He took his hyphenated name on marrying the former Betsy Devlin; they are the proud but occasionally perplexed parents of two fine young men.
Frank Fredericks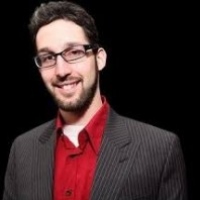 Frank Fredericks is the founder of World Faith, a global movement of interfaith youth tackling global poverty, and Mean Communications, a digital strategy and communications consultancy.  After graduating from NYU, Frank worked in the music industry, managing artists such as Lady Gaga.
After consulting Park51 (wrongly called the "ground zero mosque") on PR and social media, Frank co-founded Religious Freedom USA with Rabbi Joshua Stanton, mobilizing 1,000 people in the Liberty Walk in support of Park51, and remains engaged in local activism around issues of religious freedom.
Frank is an active blogger, contributing to blogs on issues ranging from business, technology, religion, and music, and is a frequent contributor to the Huffington Post's Religion section.  As a thought leader on about interfaith action, social entrepreneurship, and digital strategy, Frank has spoken around the world, at the United Nations, and has been interviewed on Good Morning America, NPR, New York Magazine, and many others.  He is an alumnus of the IFYC Fellowship, YouthActionNet Fellowship, The AMENDS Fellowship at Stanford University, Ariane de Rothschild Fellowship, and the Soliya Network Fellowship.  Frank has been recognized as a Global Shaper by the World Economic Forum.
Cody Hartley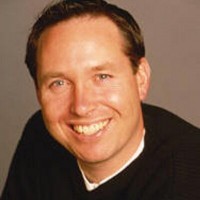 Cody Hartley is an enrollment marketing veteran with deep roots in higher education and an extensive background in both for-profit and non-profit organizations. He is director of admission for UnCollege, a self-directed experiential learning program, and director of marketing for High Sierra Workshops, an education company that combines adventure travel and practical instruction for photographers.
For five years, he directed enrollment and marketing for the Semester at Sea global education program at the University of Virginia. There he managed communication efforts launching a new educational voyage with a curriculum rooted in the United Nations Millennium Development Goals.
He is a member the board of directors for the alumni association of California Lutheran University where he previously served as director of marketing for graduate programs and associate director for undergraduate admissions, leading creative campaigns and contributing to strategy that saw enrollments double in five years. An educator at heart, Cody has lectured at high schools, community colleges, and universities both in the U.S. and abroad. He was also head coach of a semi-pro baseball team in Viersen, Germany. Cody received a B.A. in psychology from California Lutheran University. He lives in Santa Barbara, CA, with his wife and two children.
Patricia Langan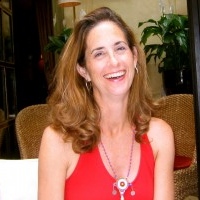 Patricia's career has focused on building pathbreaking approaches to strategy, programming and fundraising to empower children, youth and women, especially in developing countries.  She currently serves as Director at Save the Children and prior to that Vice President at Making Cents International, Managing Director at Unity Productions Foundation (UPF) and Director of Programs at the International Youth Foundation. At Save the Children, Patricia oversees Save the Children's strategic expansion in the field of youth livelihoods, builds alliances and creates and manages programs for youth with reach across the Middle East, Africa, and Asia. She has also worked at the World Bank, National Westminster Bank and The Fuji Bank and lived in Japan and Ukraine. As a volunteer, she previously served as Treasurer of Americans for Informed Democracy and recently retired as Co-Chair of 9/11 Unity Walk in Washington, DC. Patricia holds an M.P.P. in Public Policy from the Harvard Kennedy School and a B.A. from Brown University.
Jenni Cardamone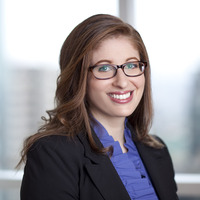 Jenni Cardamone is Director of Partnerships at Devex, the media platform for the global development community. Jenni develops communications partnerships with NGOs, foundations, corporations, and donors through special initiatives, content series, events and more. Prior to joining Devex in 2013, Jenni was a Senior Associate in Business Development and Marketing at Deloitte LLP where she oversaw branding and strategic communications within three strategic areas of Deloitte's Federal portfolio: the Intelligence Community, the International Development community, and the Postal & Logistics industry. Formerly the Senior Outreach Associate for the Modernizing Foreign Assistance Network (MFAN) and the Deputy Field Director for the U.S. Global Leadership Coalition, she helped build an influential and diverse network of leaders to engage on foreign assistance reform, as well as development and diplomacy more broadly. In 2012, Jenni was named one of the Top 99 Under 33 Foreign Policy Leader by the Diplomatic Courier and Young Professionals in Foreign Policy. Jenni holds a Bachelor's Degree in Communication from Boston University, where she graduated Magna Cum Laude, and a Master's Degree in Global Security Studies from Johns Hopkins University.
Anthony Mitchell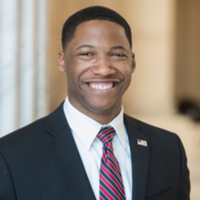 Anthony Mitchell is a native of New Orleans, LA and received his Bachelors of Arts Degree in Political Science with dual minors in Civic & Community Engagement and Communication Arts & Sciences from the Pennsylvania State University. Previously, he has served as Assistant Executive Director of the Eastern Region of Alpha Phi Alpha Fraternity, Incorporated, where he aided in overseeing more than 200 Chapters throughout the East Coast of the United States, South Africa, United Kingdom, Germany, and Asia. He also spent time abroad in Brighton (England), Paris (France), and Amsterdam to name a few places. Anthony has experience in both local and national government, electoral politics, and grassroots civic engagement. Anthony is happy to bring his experiences to AMP and share in its growth.
Giulia McPherson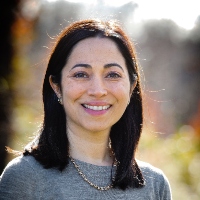 Giulia McPherson is the Director of Advocacy and Operations at Jesuit Refugee Service/USA. She oversees JRS/USA's policy and advocacy portfolio, with a focus on education in emergencies and protracted crises; leads a community engagement program to educate and mobilize advocates; and oversees JRS/USA's institutional operations.
Prior to joining JRS in 2015, Giulia was with CARE USA for 11 years, most recently as Director of Citizen Advocacy. Previously, she worked in Italy and Peru for the Italian NGO CESVI as well as the Nonprofit Sector & Philanthropy Program at The Aspen Institute.  
Giulia has a Bachelors in Political Science from Villanova University and a Masters in International Development Studies from The George Washington University. She serves as Chair of the Board of Directors for Educate2Envision International and is an appointed Commissioner on the Montgomery County (MD) Commission for Women.
Benjamin Snow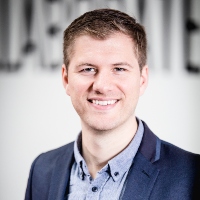 Benjamin Snow has been working several years at the nexus of civic engagement and technology. He is the co-founder and serves on the board of Civocracy, a company that focuses on leveraging technology to improve the relationship between citizens and government through its platform, Civocracy.org. Civocracy works with cities, regions, and ministries across Europe, helping to improve decision-making and increase trust. He holds a Masters in Public Policy from The Hertie School of Governance in Berlin, with a focus on democratic innovation, as well a Bachelors in International Political Economy from The Colorado College where he was a Davis Scholar. He is a member of the World Economic Forum's Global Shapers, and has a 2-year-old daughter, Avelina.